Are you ready to increase your blog traffic, level up your photography skills, and partner with amazing brands?
Let's face it - building a business can be a bit messy. Especially in the food world!

Having someone to help you prevent spills (or clean them up afterwards) is a great tool to have in your apron. I want to be that person for you!

Whether you're just starting out as a food blogger or freelance photographer, or you've been around for a few years and are looking for ways to take your business to the next level, I'm here to help!
In these coaching calls, I offer personalized guidance to help you grow your audience, improve your content, monetize your blog, and more. I'll work with you one-on-one to achieve your goals (or help you create them)!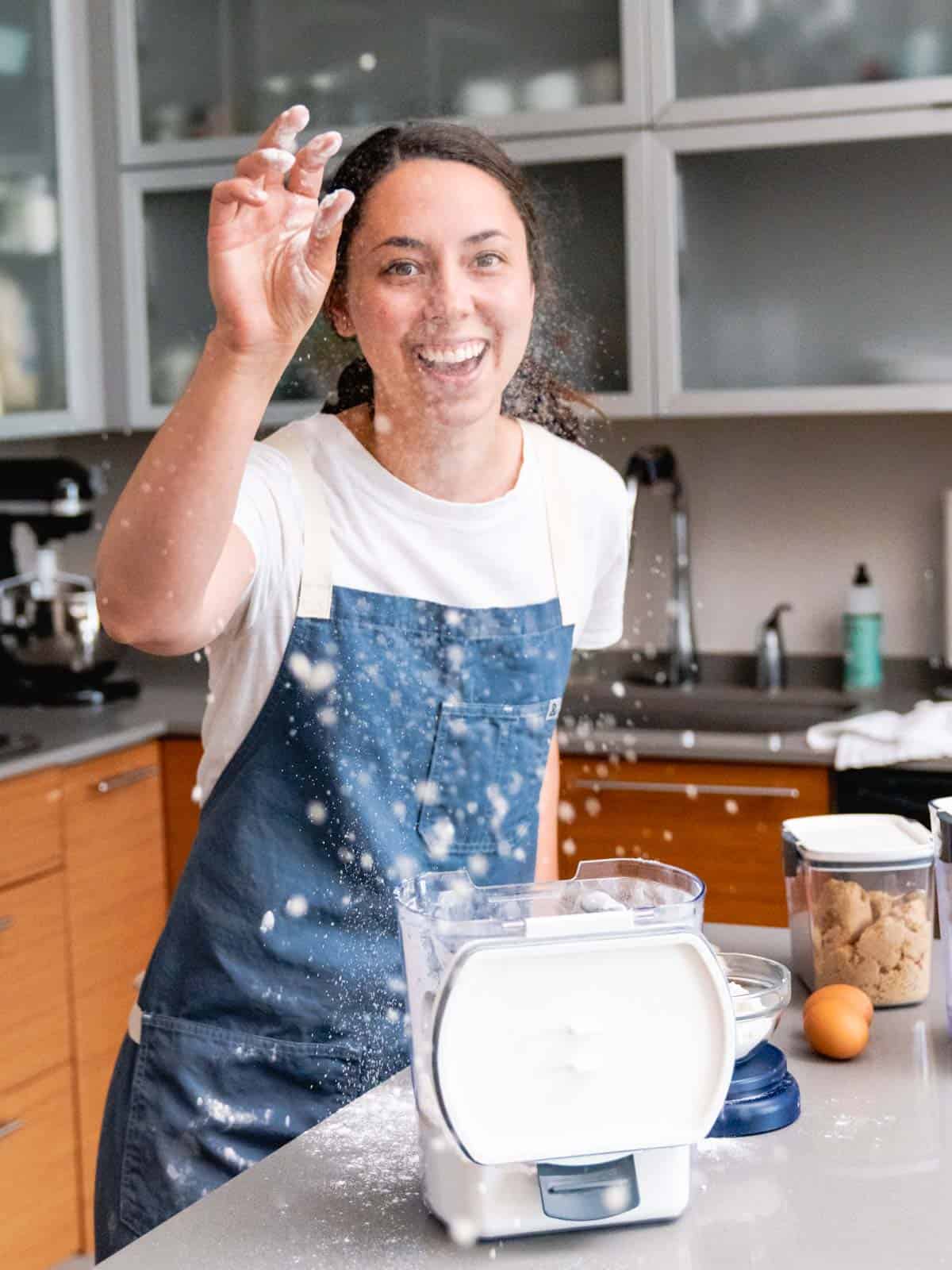 Jump to:
Is this for you?
Do any of these scenarios describe where you're at in your business journey?
You're thinking of starting a food blog but don't know where to begin.
You've been blogging for a while but are struggling to reach your traffic goals and get monetized.
You want to take better food photos and learn how to shoot content more efficiently.
You want to work with food and kitchen brands but aren't sure how to pitch or price your services.
You're overwhelmed by all of the different routes you can take your business and are struggling to decide which direction to take.
You want a mentor who's been there and understands what you're going through, can offer advice, and cheer you on!
If you nodded along to any of the statements above, I can help. I've been there, too. I'm still growing and learning every day, but I believe the knowledge and experience I've gained will help you succeed and reach your goals faster.
This may not be for you if you're blogging as a hobby or are a well-established blogger. If interested, please book a free intro call to discuss if this would be a good fit for you.
How it works
Apply by completing a quick coaching questionnaire

This will help me learn about you, your goals, and learning style.

Free 15-minute consultation (optional)

If you have questions or aren't sure if this is right for you, I'm happy to chat! The coaching questionnaire will direct you to a page where you can book your intro call.

Book your call

The coaching questionnaire will direct you to a page where you can book your first call. Please complete the payment on the confirmation page to secure your spot.

Coaching call #1

Coaching calls will take place over Zoom.
I'd love to see your face during them, but completely understand if you're more comfortable with your camera off!
These calls are highly personalized, so I may share my screen or ask you to share yours during the call.
Please have any questions or helpful information ready to go prior to ensure a smooth and efficient session!

Call summary

I'll email you meeting notes going over what was discussed. This may include action items, templates, tutorials, referrals, or other useful information.

Future coaching calls

If you'd like to book another coaching call, feel free to do so directly through my Calendly page! No need to fill out the questionnaire again.
What's included
Pre-call audit and preparation
One 60-minute Zoom call targeting your goals
Personalized advice and recommendations
A detailed summary including action items, resources, and additional information
Email support to address any post-call questions
A dofollow backlink to your website in the testimonials below (optional)
$300 USD
How much is the investment?
You'll be investing two of your most valuable assets - time and money.
As a solopreneur, I know just how important these things are! These calls will be productive and offer actionable steps you can take to see results.
Coaching calls will be offered in 1-hour sessions for $300 USD. I'm excited to help whether you just need 1 session or 20! There will be limited slots available each month, so I do recommend booking ahead.
Who am I?
Hey, I'm Kayla! 👋
I launched my baking blog, Broken Oven Baking Company, in May 2020. Prior to this, I had very little experience with photography, recipe development, writing, or even reading blogs.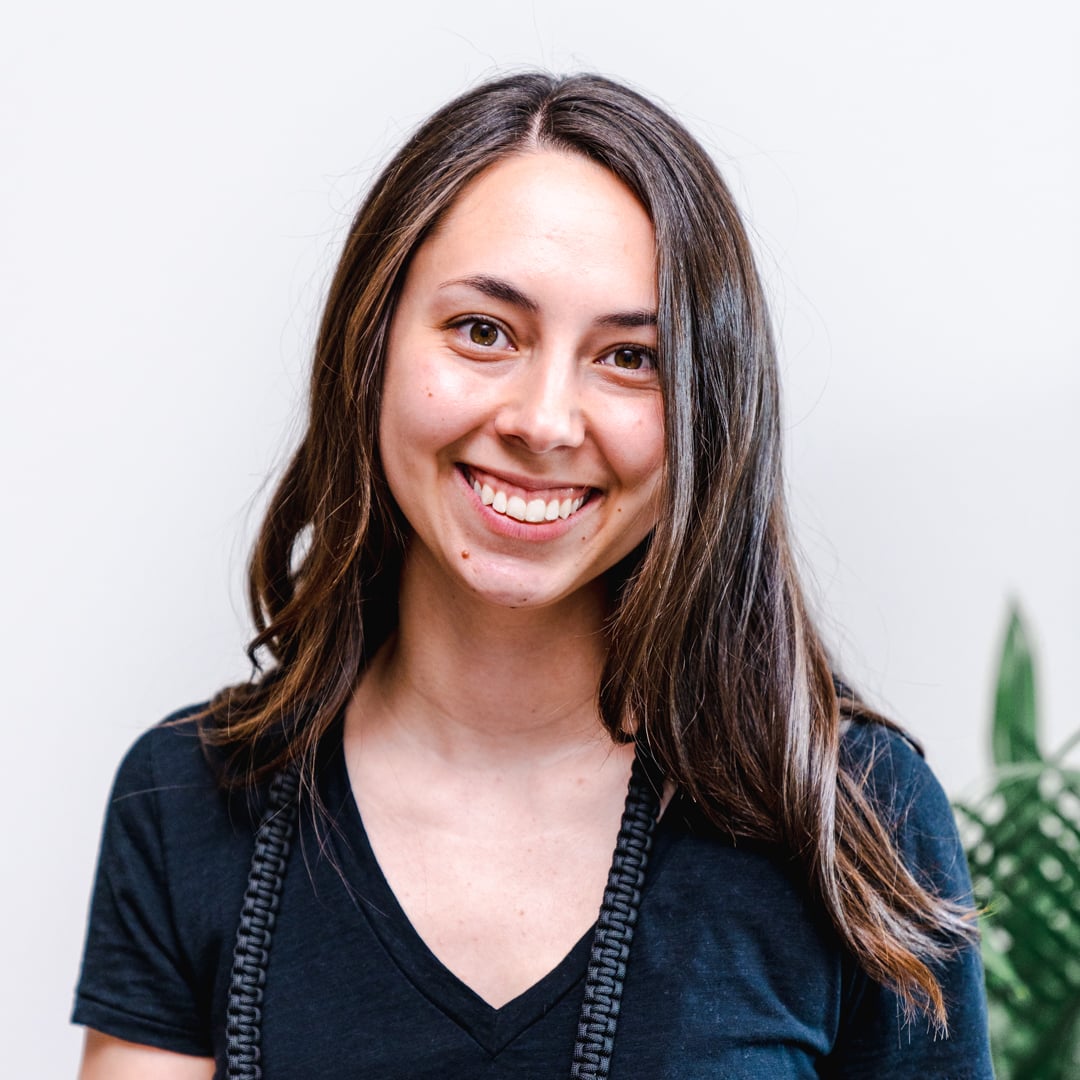 Within 2 years, I was able to grow my blog audience to 50K sessions/month, join Mediavine's ad network, work with big brands (like Target), get featured on Good Morning America, and quit my full-time corporate job.
I don't say these things to brag. I share them to let you know that your dreams are achievable! Even the ones you don't have yet.
At the beginning of 2020, I never thought once about blogging or content creation as a career. Then, I saw my partner, Chris Pieta, start a successful product photography business. He showed me that it was possible, and I was inspired. I knew I could take the leap and build my own business from scratch.
It wasn't easy going from a steady paycheck to inconsistent income. Especially without any background in business, sales, or creative work (I was a biology major).
I made a lot of mistakes in my first year! I had absolutely no knowledge of SEO, I cut corners to try to save time and money (which led to spending more time and money later on), and I undervalued my work.
I've learned a lot from my mistakes, as well as courses like Cooking With Keywords (affiliate link), an audit with Casey Markee, TopHatRank's SEO for Bloggers, and much more. Now, I want to use my knowledge to help you! I'm so excited to work with you one-on-one to improve your business, mindset, and achieve your goals!
Coaching FAQs
I'd like to book another coaching call. Do I have to fill out the form again?
Nope! Feel free to book your next call directly through my Calendly page.
Do you have a referral program?
Yes! If you refer someone and it's a good fit, they'll receive 50% off of their first 1-hour coaching call, and you'll get 100% off of your next 1-hour call! Make sure that they include that you referred them when they fill out the coaching form.
How much is the investment?
You'll be investing your time and money into these coaching sessions. 1-hour calls are offered for $300 USD.
Are my results guaranteed?
If you put in the work, you will see results. However, if you feel like you didn't gain any value from a call, I'll be happy to fully reimburse you within 30 days. Email me at [email protected].
Can I get a refund?
All payments are nonrefundable. If you need to reschedule a call, please do so within 48 hours of its scheduled start time.