Have you worked with a brand on a social media marketing campaign and want to keep the partnership alive? Within 2 days after sending this report to one of my clients, they reached out to extend our partnership and added reporting as a requirement to their contract (so you know they liked it)! This campaign report template will help you stand out by sharing data in a clean, personalized document.
Brands are working with you because:
a) they value your content,
b) you enjoy their products, and
c) you have a great relationship with your audience and they want you to show them how awesome the brand's products are!
And they LOVE data. The main goal of marketing campaigns is usually to create brand awareness and sell products. How do you show your client that you helped them accomplish that goal? By gathering data from your posts and sharing it with them in this detailed report! It includes photos, screenshots, and graphs so they can visualize everything that you did for them during the campaign!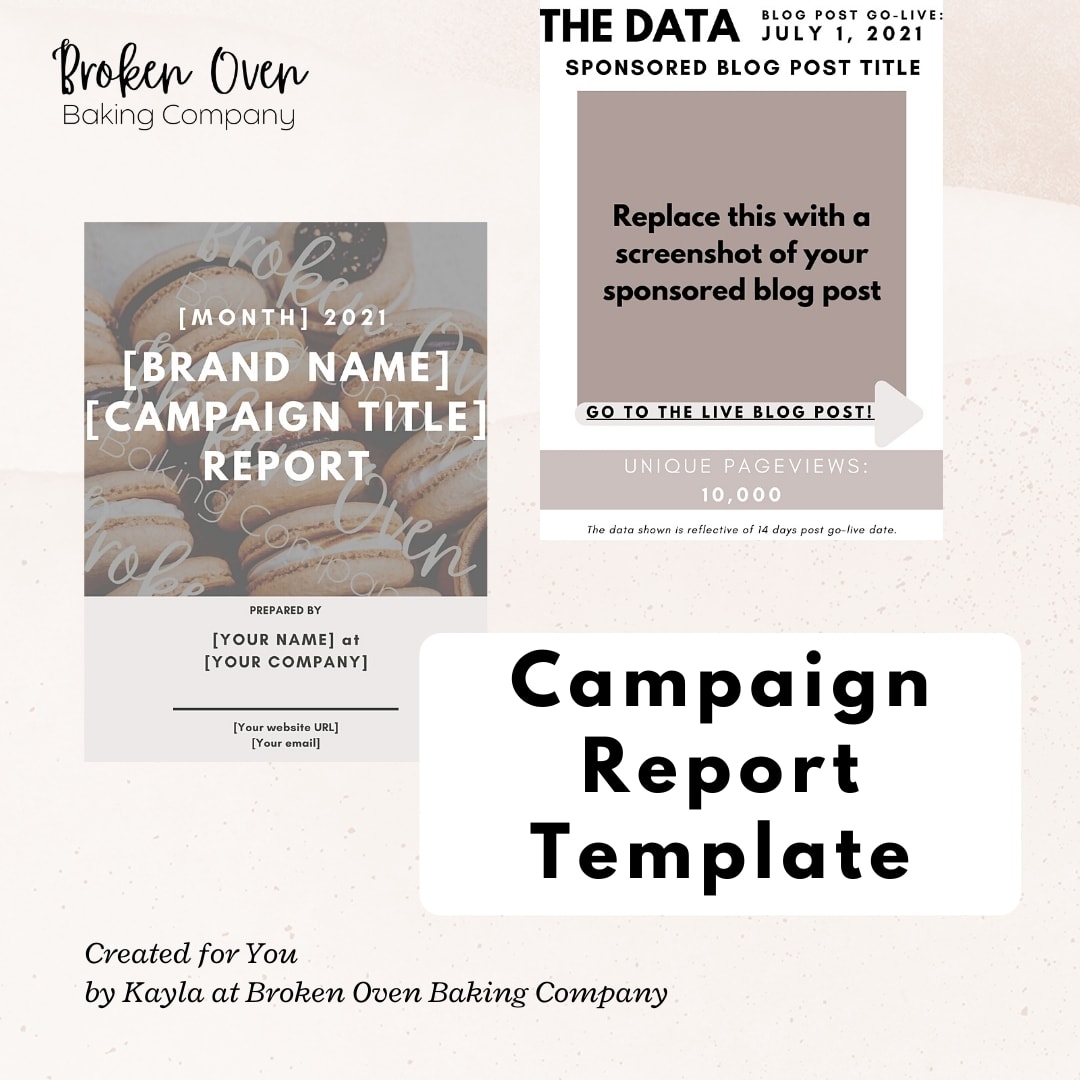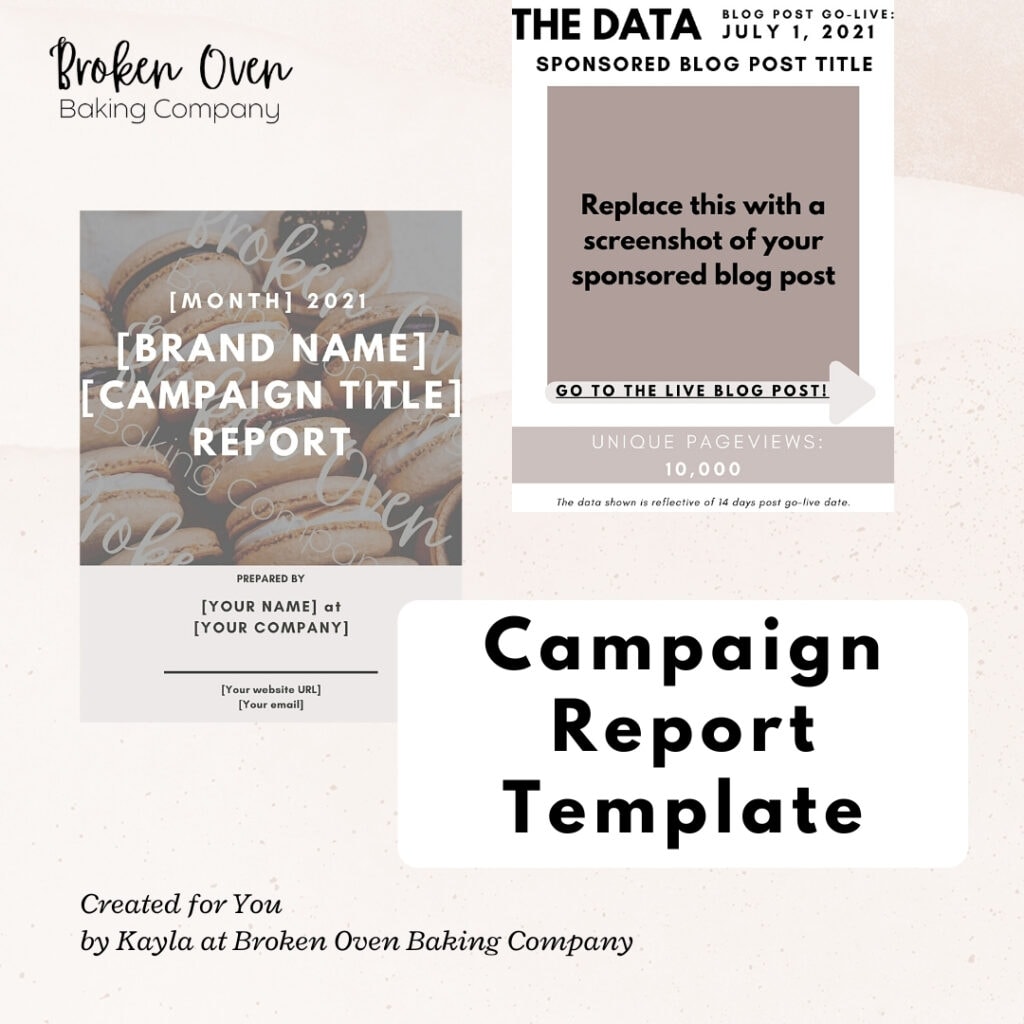 What's Included:
Unlimited downloads and usage of this customizable Campaign Report Template in Canva
A title page and a thank you page
A campaign summary page, outlining the campaign goals and content you created and shared for your client
3 pages of data, specific to Instagram posts, stories and blog posts
How it Works:
This template was built using Canva, so you'll need to create or sign into your Canva account to use it.
Upon payment, you will immediately receive a downloadable PDF with instructions (it will be emailed to you as well). The report template will be linked within these instructions.
The fonts and colors can be adjusted to fit your unique style.
Pull specific data from your social media insights & Google Analytics and insert them into the stats pages.
Replace images with the beautiful photos you took for your client during the campaign.
Download the report as a PDF document and share it with your contact!
I created this template because I want you to have the same success with your clients as I have with mine! I hope you find this easy to use and it helps you build long-lasting relationships with your favorite brands! Please feel free to reach out with any questions or suggestions.
Thank you!
-Kayla