Welcome to Broken Oven Baking Company! My name is Kayla and I never thought I'd be a blogger, but here I am! I'm a quiet introvert and I've never been much of a writer, but I've always been a frequent baker.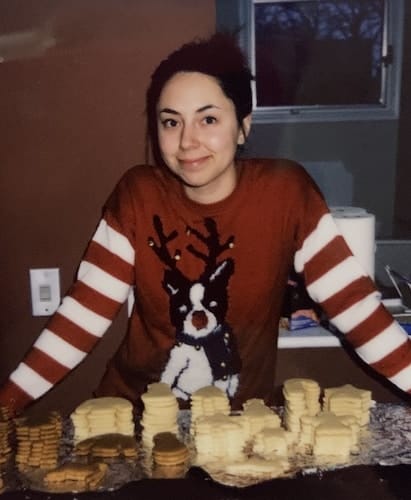 In the past year, I've been baking more and trying new/more difficult baking skills, such as macaron and creme brûlée-making. With all the positive feedback I was getting from my friends and coworkers, and with my boyfriend being a photographer, I decided to start posting my desserts on a new Instagram account. I wasn't sure what to call it at first, but I was eager to get started, so I settled on kb.confections and made my first post on January 28th, 2020. Since then, I have been having so much fun sharing my creations with the world, as well as seeing how creative and talented people are! It's really incredible what some people can do with food and how supportive everyone is in the social baking community.
About two months after starting my Instagram account, COVID-19 started to take over the US. By mid-March, our department was mostly working from home indefinitely - myself included. Luckily, I had a fun hobby to keep me occupied and I had coincidentally just bought a new 10 lb bag of flour, butter, and eggs! With the extra time I've had from staying home all day, I've been able to bake more and practice creating new recipes. During such a dark time, I have been able to find something I truly love, and I am so grateful for that. Making food and this blog has me more motivated than ever, but I would not be here if it weren't for you and your support. Thank you so much for all of the encouragement and I really hope you love this blog as much as I loved creating it!