If you've got a sourdough starter at home, you might be wondering what to do with the discard instead of throwing it away! I'm sharing my 5 favorite sourdough discard recipes that are so easy to make. Now, you'll have extra tasty treats to make with your sourdough starter and reduce your food waste - win, win!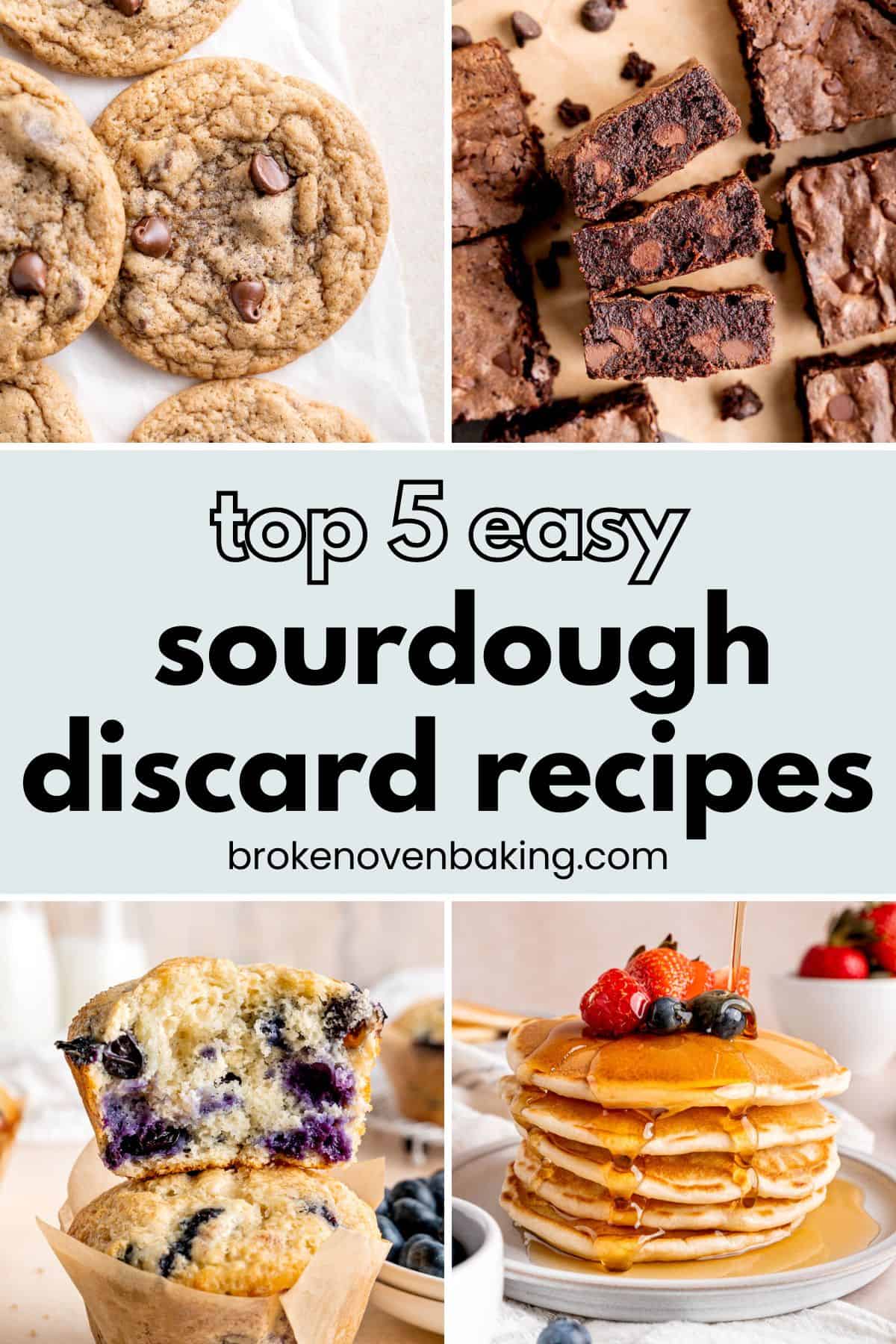 Why You'll Love These Sourdough Discard Recipes
Reduce food waste - Instead of throwing your sourdough discard in the trash, you can turn it into delicious treats!
Uses leftover sourdough starter - These recipes only require ¼ to ½ cup of discard!
Extra delicious - Adding sourdough discard to baked goods makes them even more chewy, moist, and flavorful!
Not overly sweet - Sometimes brunch and dessert recipes can be a bit too sweet. The addition of sourdough discard helps prevent that in these recipes!
Customizable - These all make great base recipes so you can add your favorite mix-ins to match whatever your heart desires!
Sourdough Discard Recipes
Here are my 5 go-to recipes to bake using my sourdough discard. I hope you love them as much as I do!
Sourdough Chocolate Chip Cookies
This discard recipe makes a small batch of about 9 chocolate chip cookies! It only requires ¼ cup of sourdough discard and one egg yolk. These cookies are a favorite among my friends! They're soft and chewy with the perfect balance of sweet and salty!
Make this recipe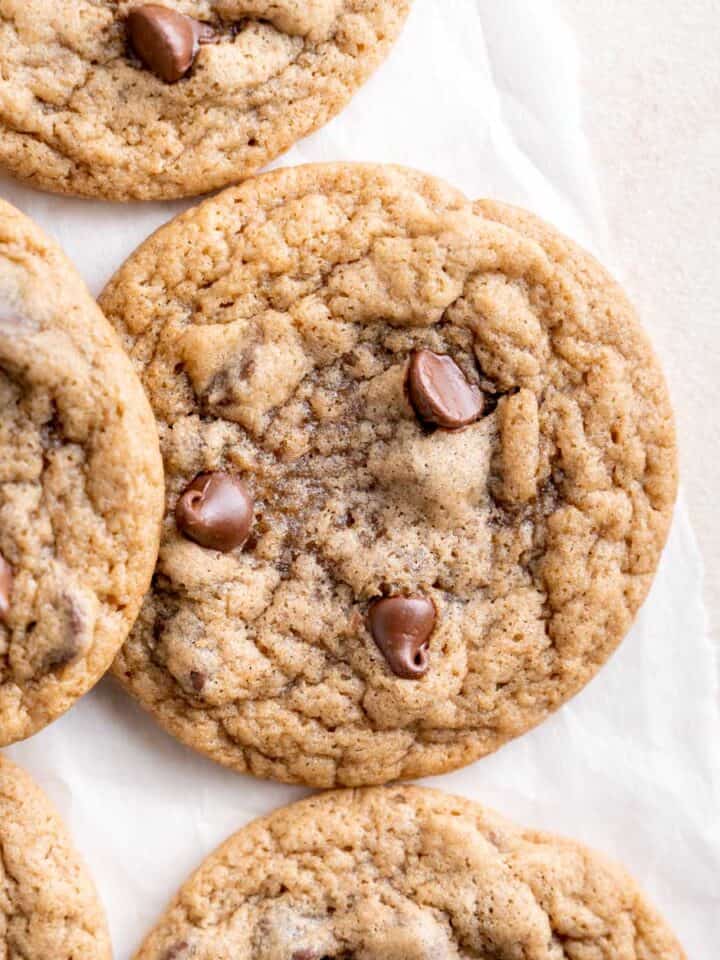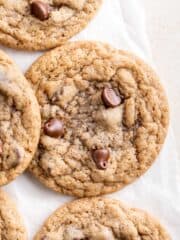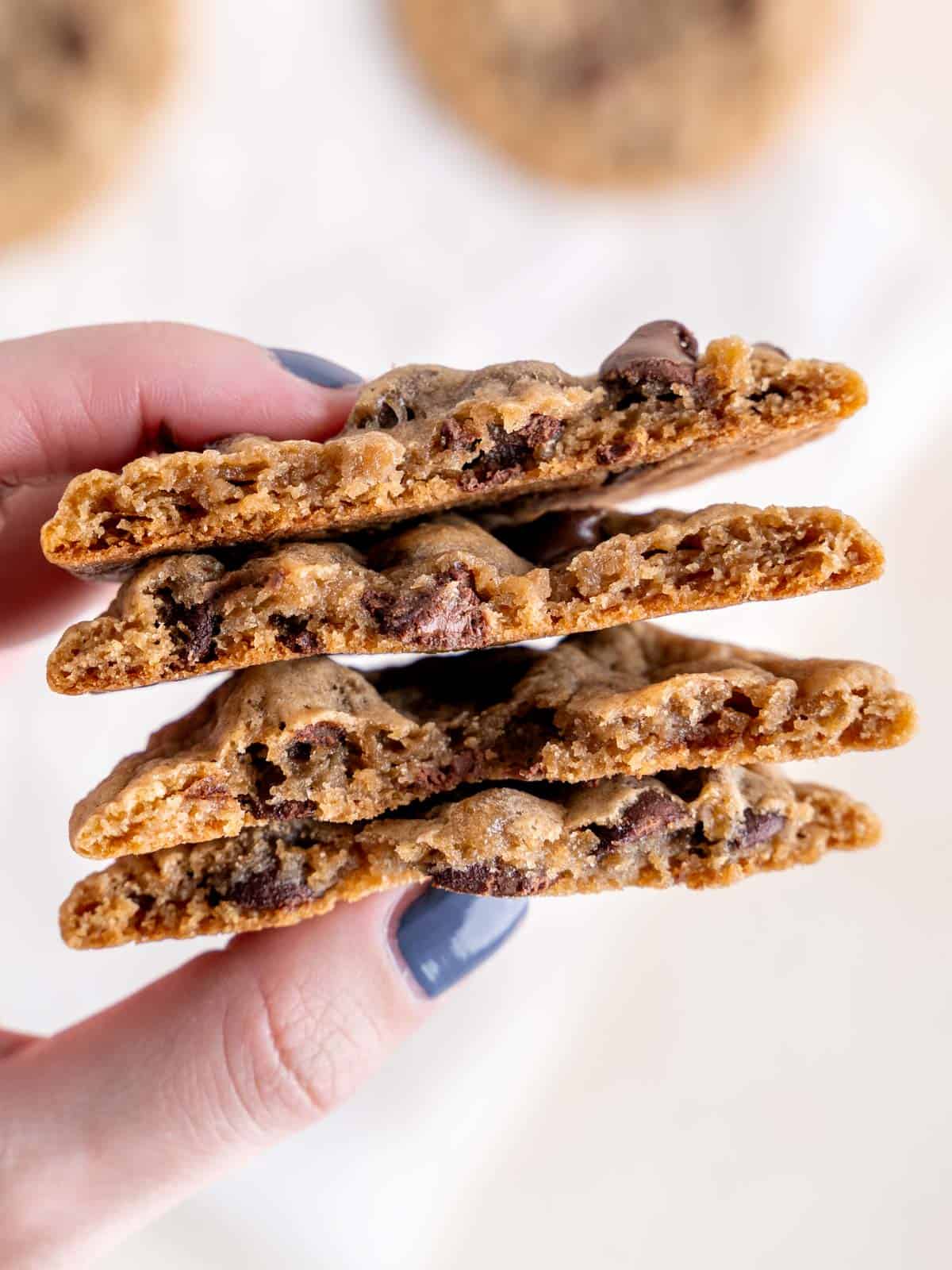 Fudgy Sourdough Brownies
If you've got ½ cup of sourdough discard leftover when your chocolate craving hits, make this 9x9 inch batch of sourdough brownies! The sourdough makes them extra fudgy and delicious. Plus, they freeze really well so you can save some for later!
Make this recipe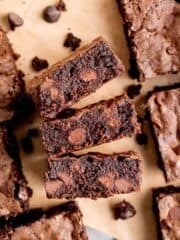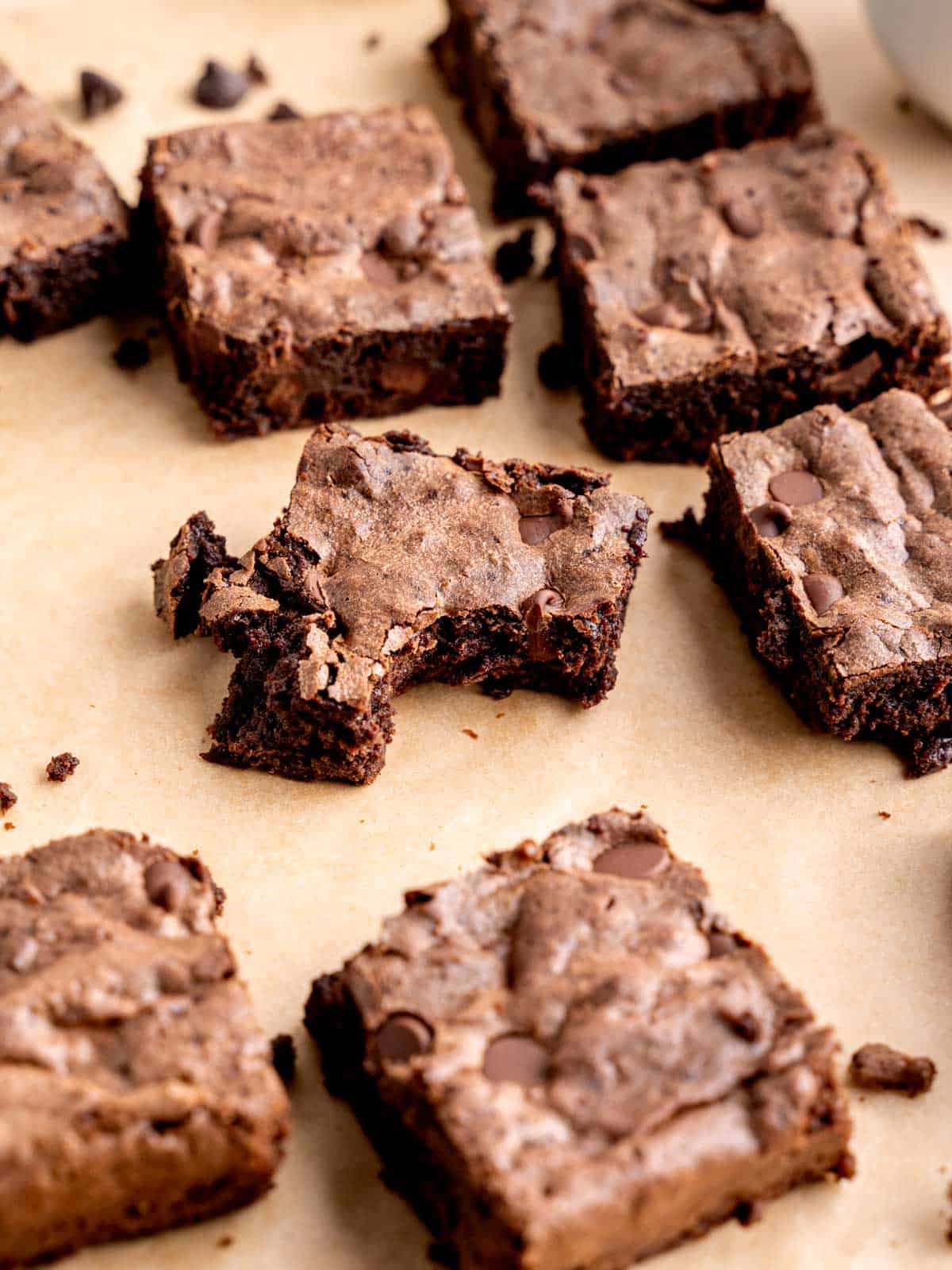 Sourdough Blueberry Muffins
Whether you have fresh picked blueberries in the summer, or frozen berries year-round, these muffins will be a hit! They're bakery style with a sprinkle of coarse sugar on top. However, thanks to the ½ cup of sourdough discard, they aren't an overly sweet breakfast muffin!
Make this recipe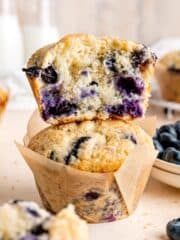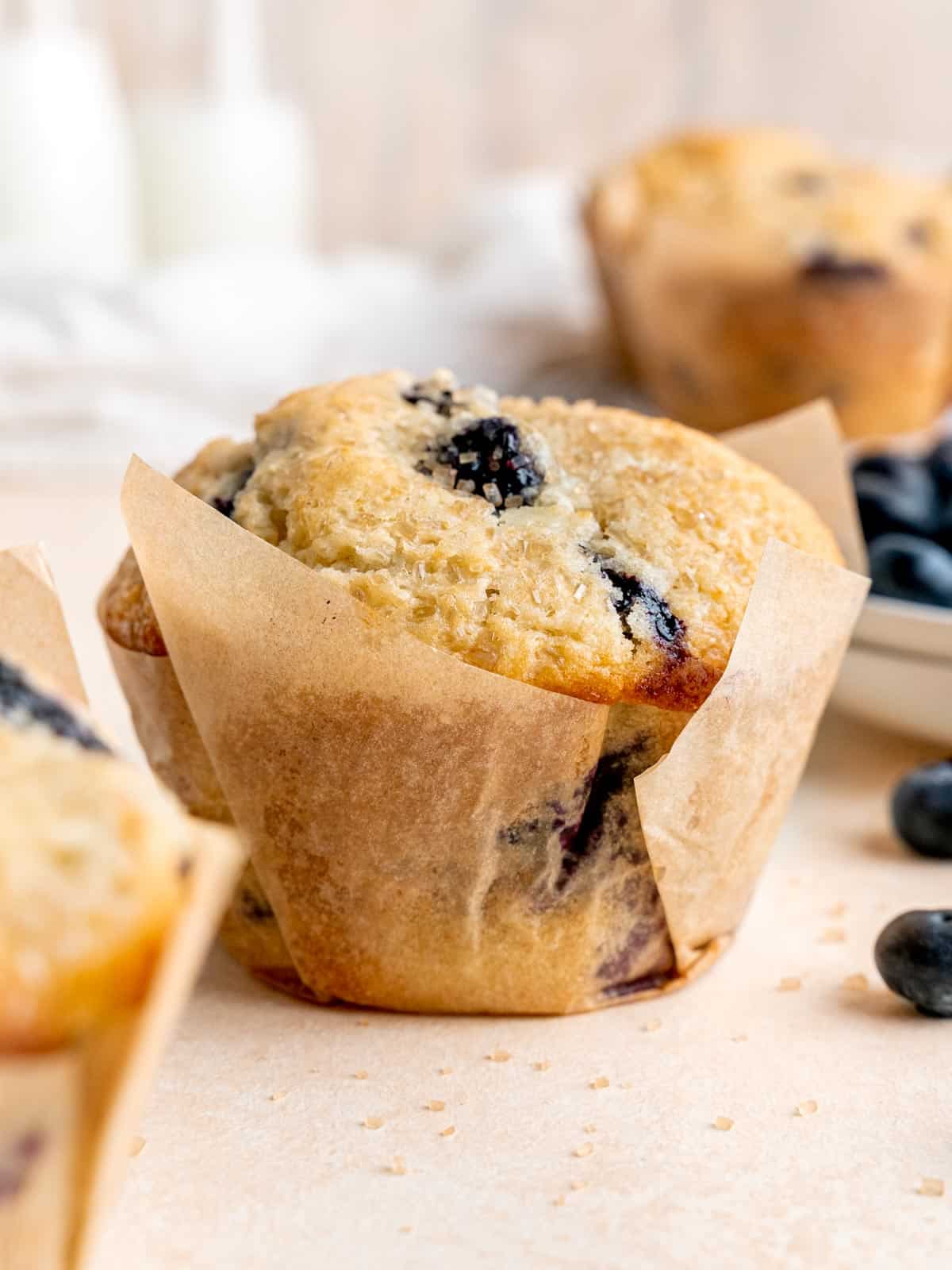 Sourdough Discard Pancakes
Whip up a fluffy stack of pancakes when you have ½ cup of sourdough discard leftover after feeding your starter! They're just as easy and delicious as buttermilk pancakes. Enjoy them for breakfast or brunch with your favorite pancake toppings!
Make this recipe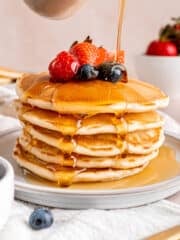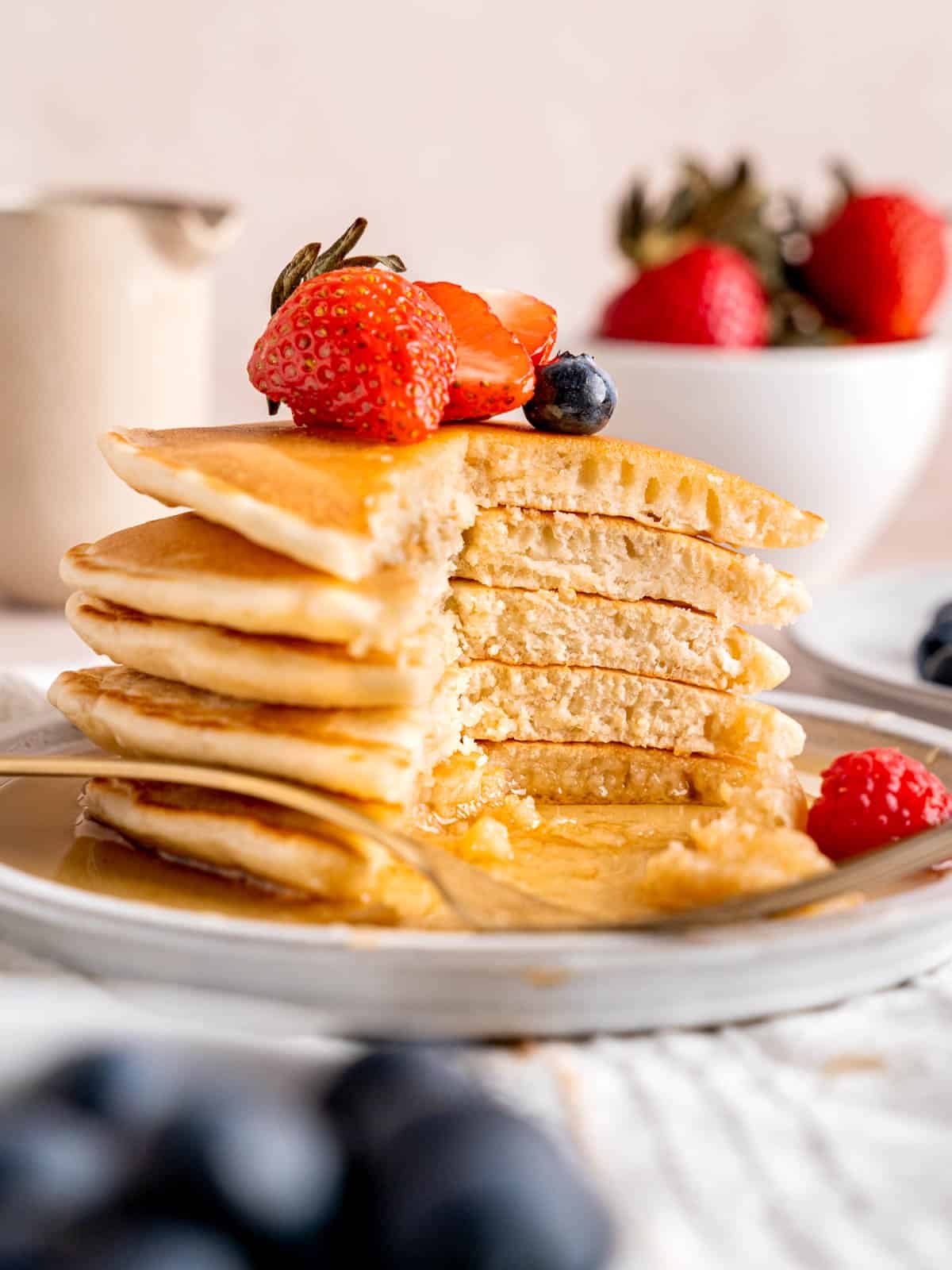 Sourdough Banana Bread
Banana bread is such a classic and nostalgic treat! Baking it with ½ cup of sourdough discard really takes it up a notch. This banana bread with sourdough starter is extra moist and flavorful!
Make this recipe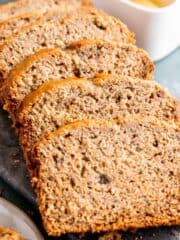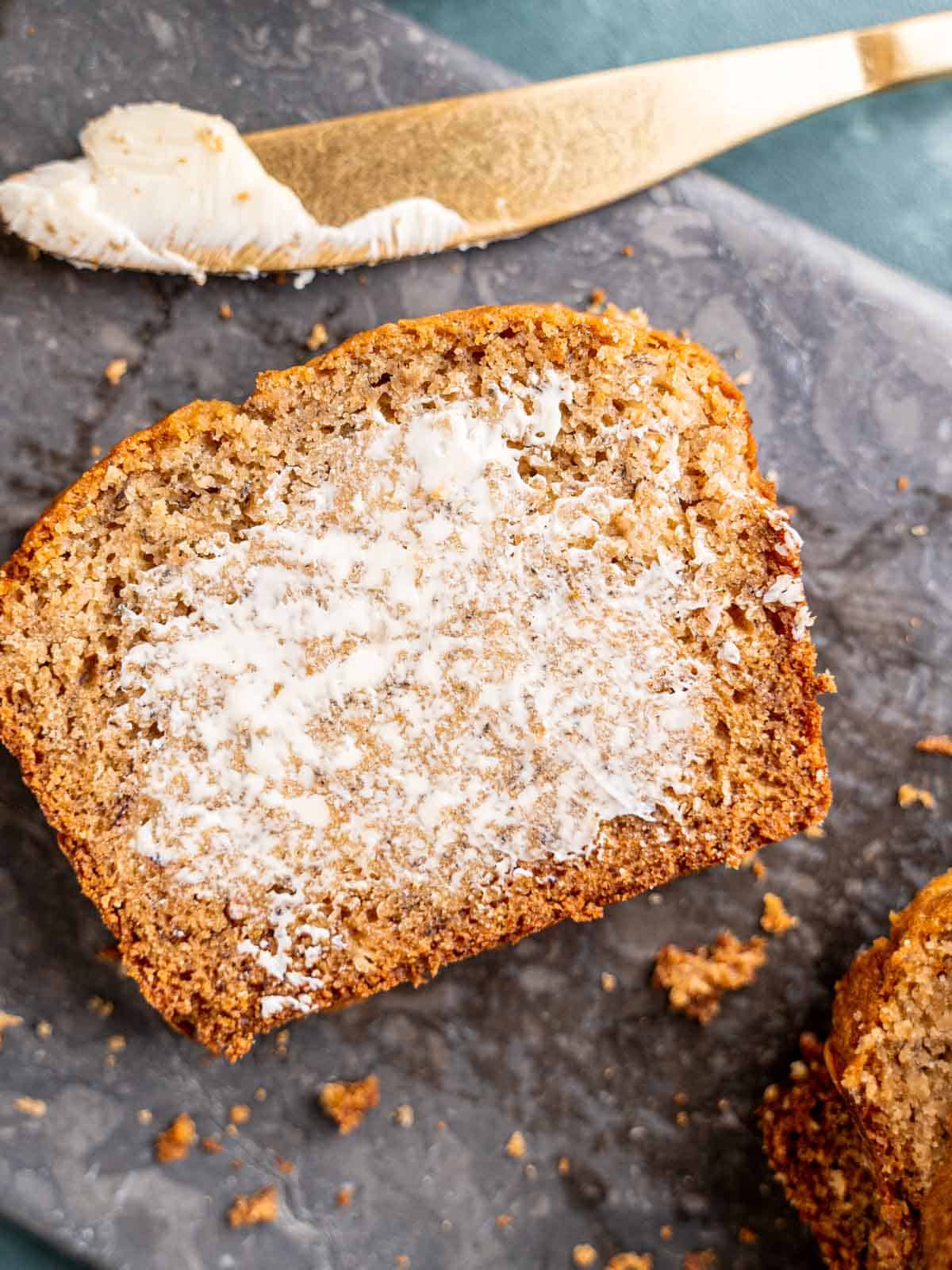 These all make great base recipes. If you'd like to add your favorite mix-ins, like butterscotch chips in the sourdough cookies or blueberries in the sourdough pancakes. You could even swap the blueberries for chocolate chips in the sourdough muffins! Just be careful not to add something with too much extra moisture, like super juicy raspberries.
The chocolate chip cookies are a personal favorite and one of my most popular recipes. They're just so easy to whip up after feeding my starter, and they only require 1 egg yolk! The texture and flavor are so incredible and it's a great small batch recipe.
Did you try any of these recipes? Tag @brokenovenbaking and share it on Instagram, Facebook, and Pinterest!