Take your cookie cake game to the next level with this cowboy cookie cake! Frosting layered cakes can be a time-consuming pain, but this cake is quick and hassle-free. It's as easy as baking giant cookies and slapping some frosting on them! These cowboy cookies are filled with chocolate, coconut, walnuts, and oats, and are even more delicious combined with layers of cream cheese frosting!
At no cost to you, I may earn from qualifying purchases made through links on this page.
Tips & Storage:
The dough should weigh about 800 grams. For the cookie cake pictured, I made each cookie layer about 180g. You can split the dough evenly so that each cookie is 200g, or make regular sized cowboy cookies out of the extra dough!
Make sure the dough balls are flattened to about ½ an inch tall and the shape of a nice even circle before baking them.
They might not be perfect circles when you take them out of the oven. If this happens, I recommend gently pressing a flat surface (knife, spatula, etc.) against the edges to shape them back into a circle right after removing them from the oven.
This cookie cake will need to be stored in the refrigerator because of the cream cheese frosting.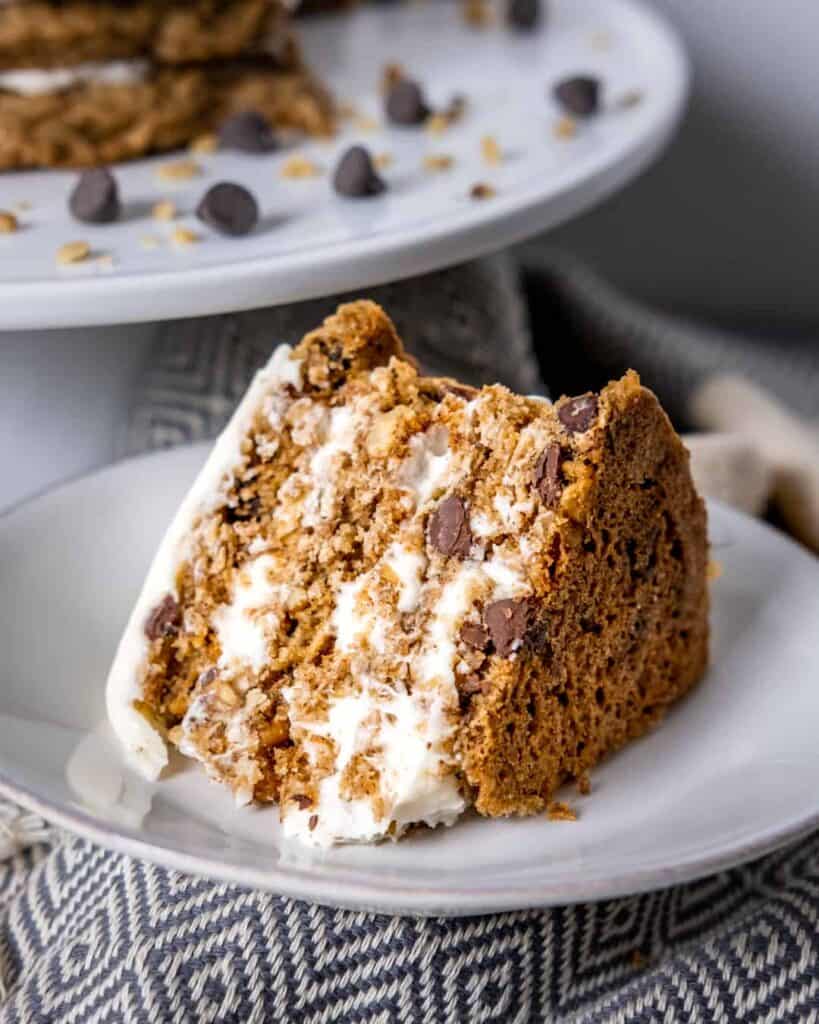 Did you try this cake recipe?
Tag @brokenovenbaking on Instagram and rate & comment below!
More Recipes You'll Love: