Hey there, I'm Kayla!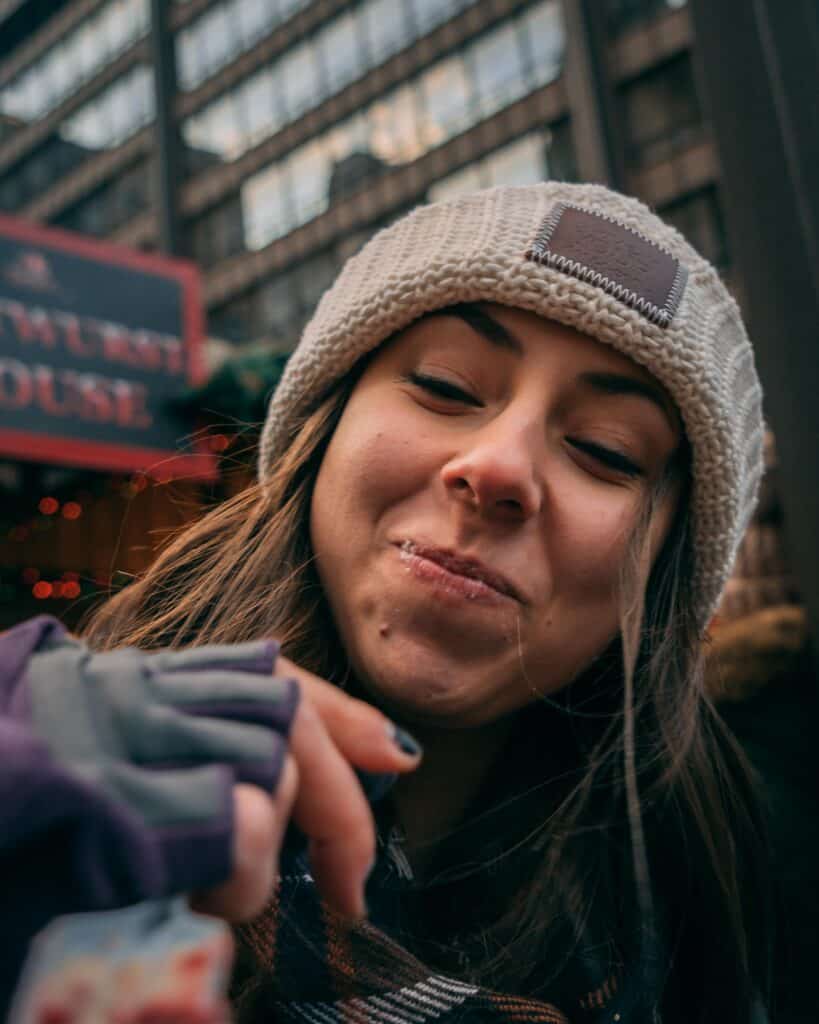 Welcome to my tiny kitchen!
When I'm not stuffing my face with cherry cheesecake strudel's at Chicago's Christkindlmarket, you can find me testing new recipes while my oven tests my patience!
What started as grandma's best little baking helper has grown into a recipe developer & food photographer. The kitchen is my happy place where I go to unwind and let my tastebuds run free.
My Favorite Recipes >>>
About Broken Oven Baking
I created this blog as a way to share everything I love related to baking & photography, as well as to connect with and learn from those who also have these passions! Read more about how it got started here!
On here, you'll find:
recipes that I've created myself in my tiny kitchen that I hope you'll try and love!
an invitation to participate in my monthly baking collaboration, where you're welcome to try new baking techniques/recipes and meet other passionate bakers around the world!
recipes I love, baking and photography tips & tricks, and general stories here.
Essentially, I think anyone can have what it takes to create beautiful, indulgent desserts & photos and we can all benefit from each other in this community. I find baking to be very therapeutic (even the cleaning up part...doing dishes can be kind of relaxing!) and as a science major, it's a great way to express myself creatively. If you ever have any tips, ideas, recommendations, recipes you're dying to share with someone, or just want to say "hi", please don't hesitate to reach out!
More About Kayla
Favorite thing to bake: Cookies! They're just so easy and the perfect size snack (especially for dunking in milk!) Also, the flavor combinations are endless!

Favorite thing to eat: Dessert-wise, I'd say cookies, cheesecake, or my grandma's German chocolate cake! For meals, my favorites are ramen, steak, and chicken pot pie!

What do you do when you're not baking and blogging? I'm currently working full time as a Medical Writing Coordinator for a pharmaceutical company. Pre-pandemic, my boyfriend (Chris) and I were planning trips to National Parks! We visited Zion NP in October 2019 and had Yosemite booked for May 2020 but we'll try again once it's safe 🙂

How did you learn food photography? Lots of practice and dating a photographer! Chris helped me pick out my camera and taught me how to use it and edit photos in Lightroom. I'm still working on styling, but I love playing around with light and composition and figuring out what works.
P.S. Check out Chris's website for some awesome photography!