No Bake Cheesecakes are one of my favorite and most popular types of desserts! They're especially great when it's hot outside and you want a cold and refreshing treat. I'm sharing my top 10 no-bake cheesecake recipes that are quick and easy to make without an oven!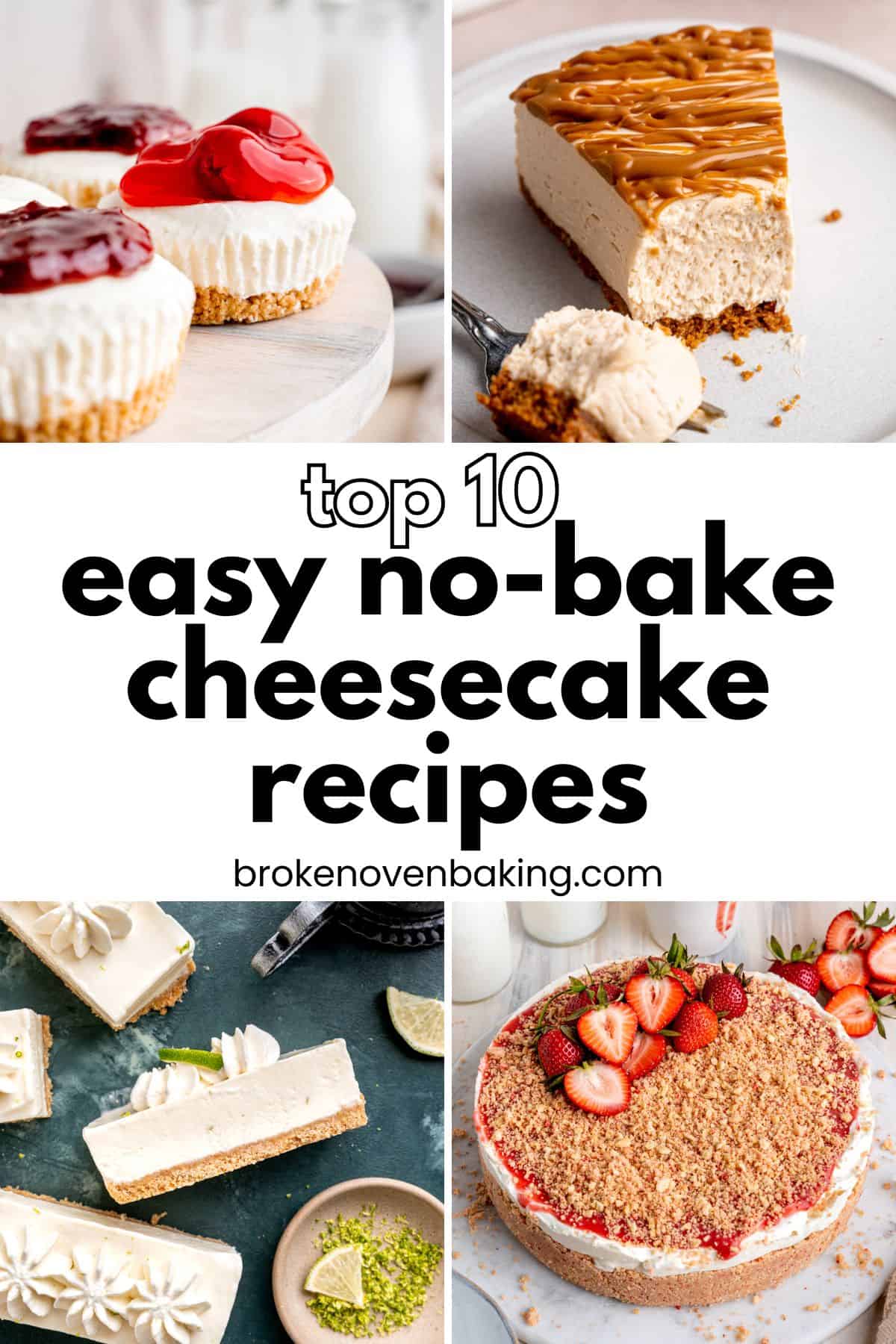 Jump to:
Why You'll Love These No Bake Cheesecakes
Fast and easy - These recipes only require 30 minutes or less of prep time! They take a few hours to set in the refrigerator, so quickly whip them up the day before and let them chill overnight.
No oven required - The only heat needed is to melt the butter for the crusts, which can be done in the microwave!
Flour and egg free - To ensure they're safe to eat without baking, no raw flour or eggs go into these recipes! This also contributes to them being creamier than baked cheesecakes.
No water bath - Since these cheesecakes aren't getting baked, you don't have to worry about a pesky water bath or cracked tops.
Perfect for summer - Who wants to turn the oven on or spend a ton of time baking when it's hot outside? Whip up these cheesecakes, toss them in the refrigerator, and enjoy the sun while they chill!
Mini Cheesecake Recipes
Here you'll find 3 recipes for individual cheesecakes made in a cupcake pan!
No Bake Mini Cheesecakes
This simple recipe makes 12 cheesecake bites in a cupcake pan! Each individual treat has a graham cracker crust and vanilla cream cheese filling. The best part? You can top them with whatever your heart desires - pie fillings, fruit preserves, candies, and more!
Make this recipe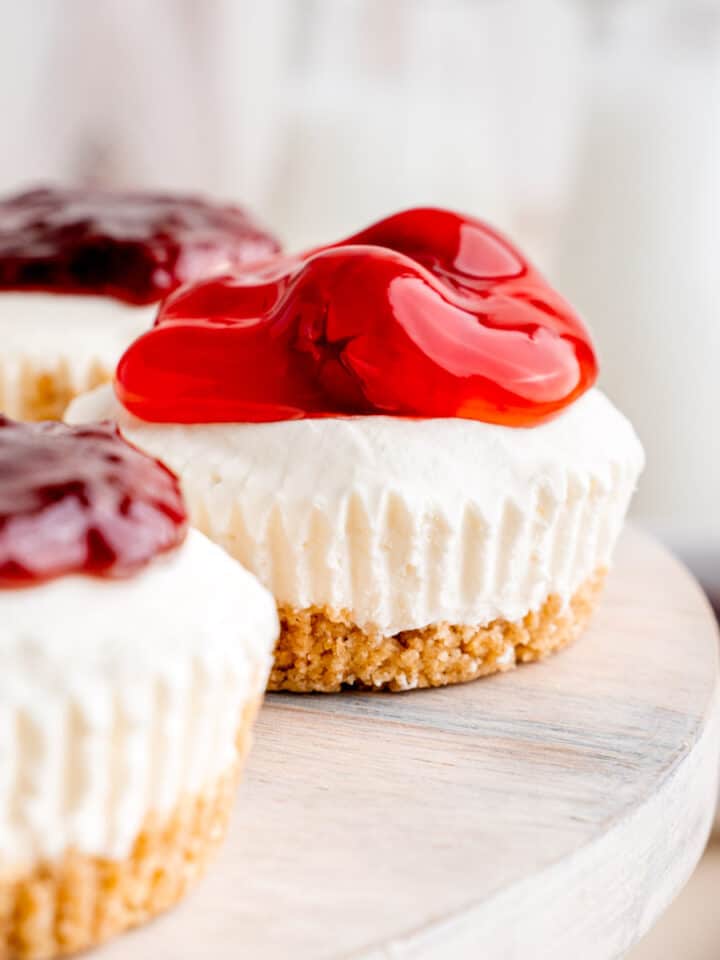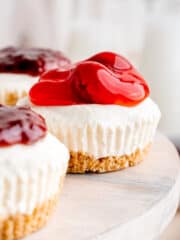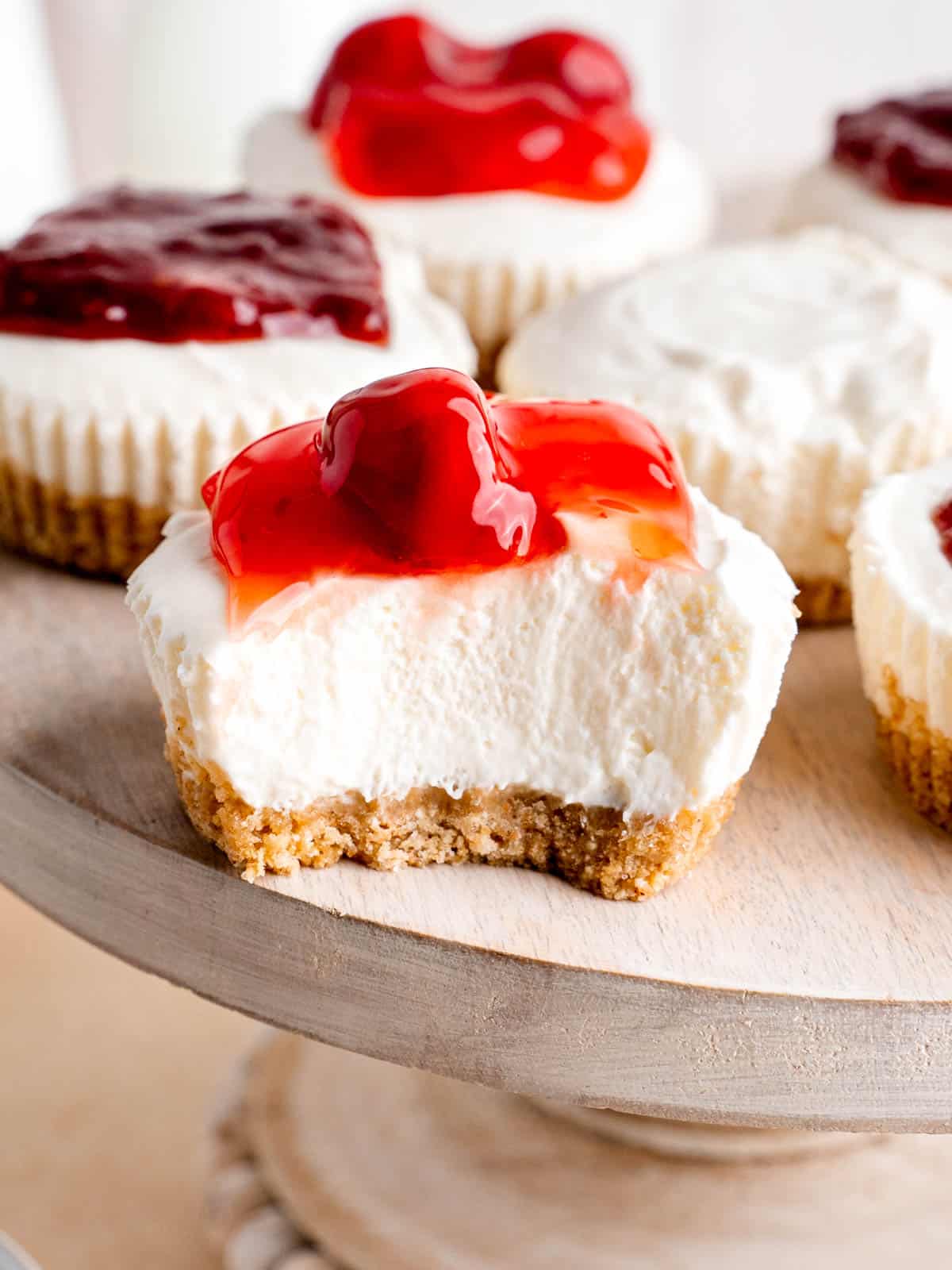 Mini Pumpkin Cheesecakes
These individual pumpkin cheesecakes are made with real pumpkin puree and warm spices. Top them with whipped cream and they're like bite-size pumpkin pies with a graham cracker crust! Bring these to your fall holiday parties and enjoy them whenever your pumpkin craving hits!
Make this recipe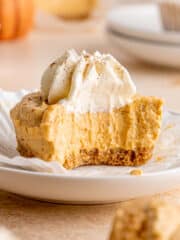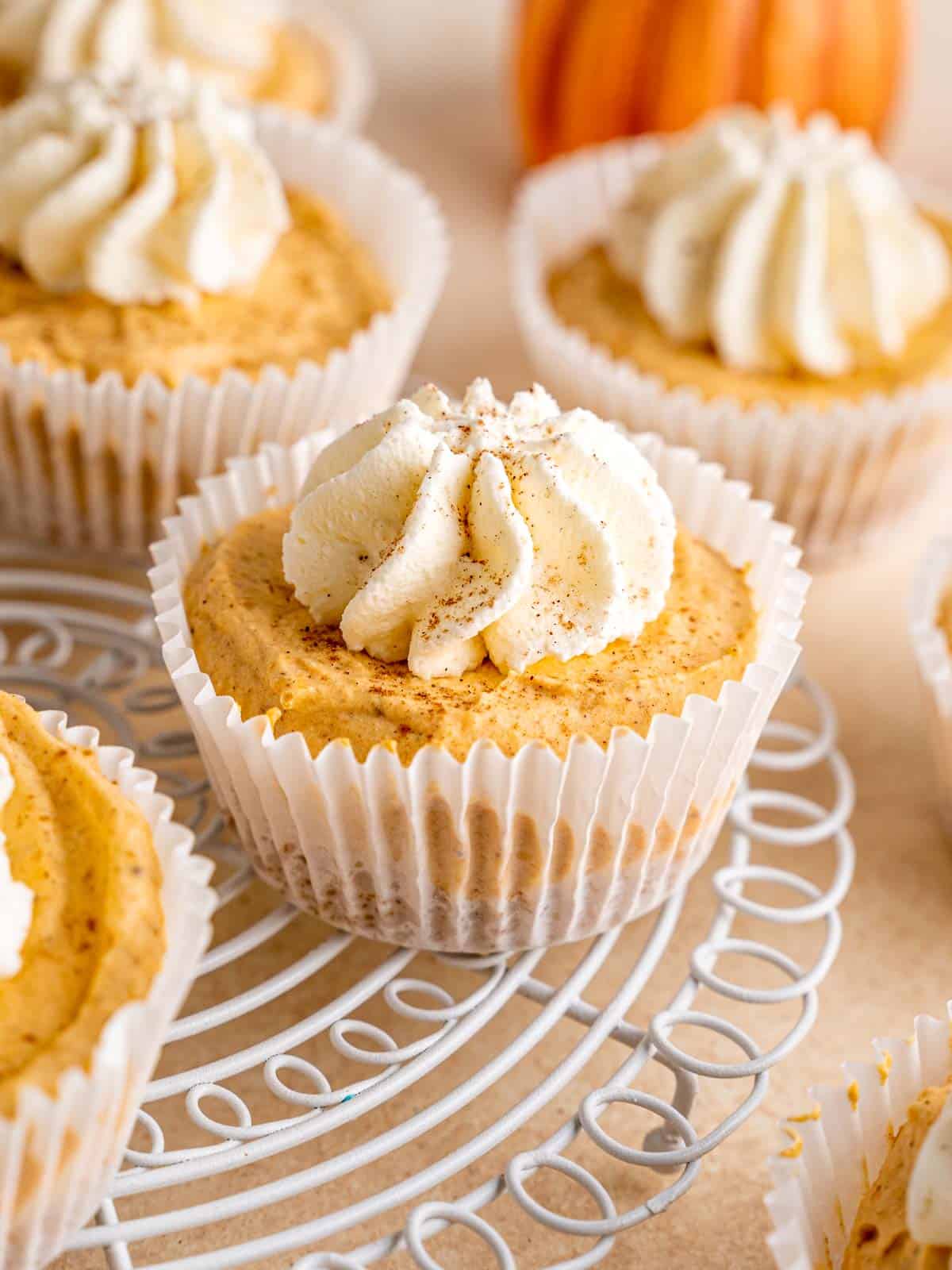 Mini Lemon Cheesecakes
Fresh lemon zest and juice flavor the no bake cheesecake filling in these individual desserts. It pairs so well with the spiced Biscoff cookie crust! Top them with your favorite store-bought or homemade lemon curd for extra citrus flavor!
Make this recipe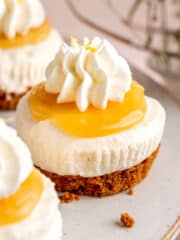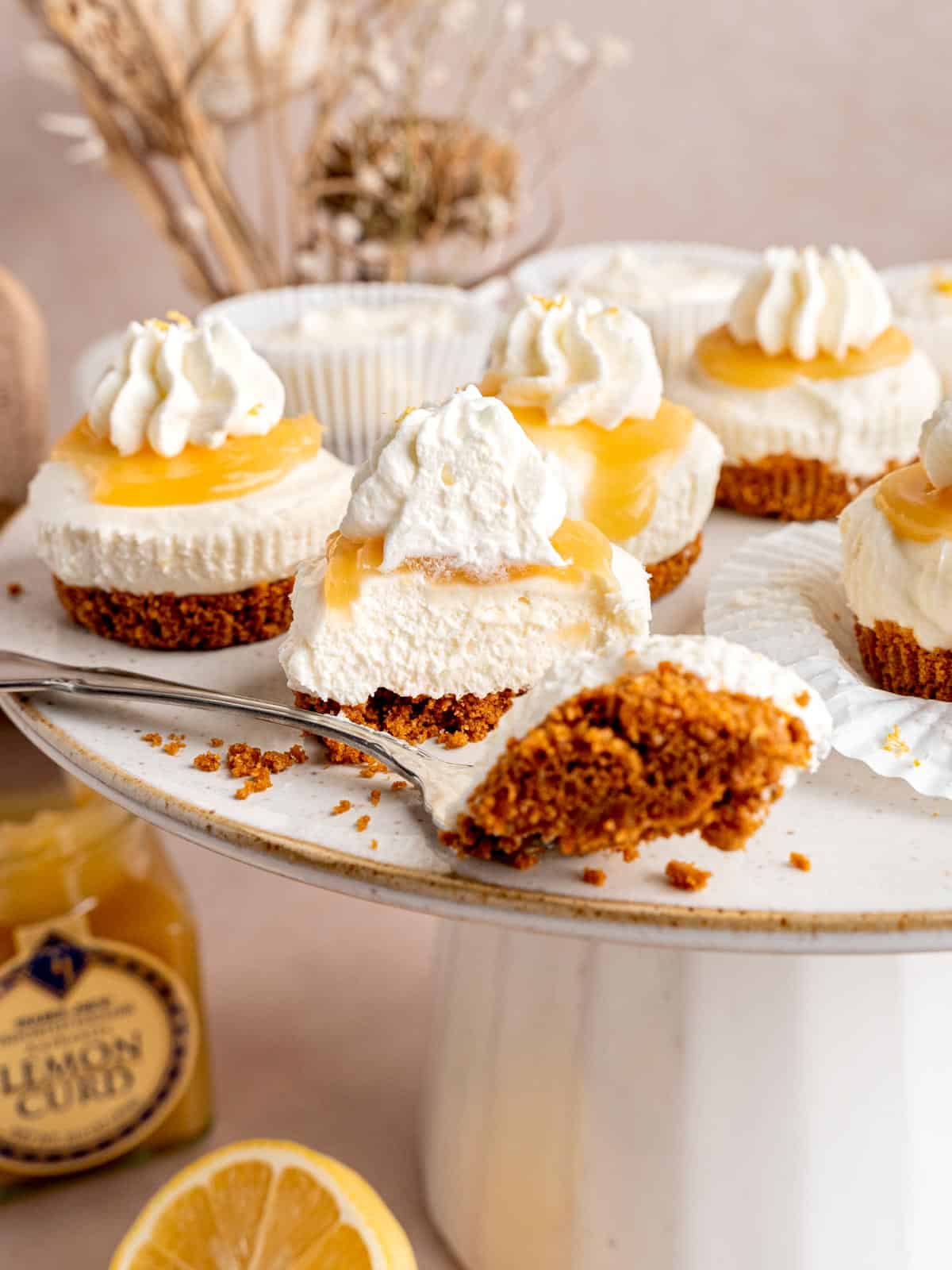 9-Inch Cheesecake Recipes
These 4 recipes are made for a 9-inch springform pan, but can always be divided into a cupcake pan if you prefer bite-sized desserts!
No Bake Strawberry Cheesecake
This recipe takes nostalgic strawberry crunch ice cream bars and turns them into an easy and elegant strawberry crunch cheesecake! The creamy vanilla filling sits between layers of crunchy Golden Oreos, freeze-dried strawberries, and a homemade strawberry sauce!
Make this recipe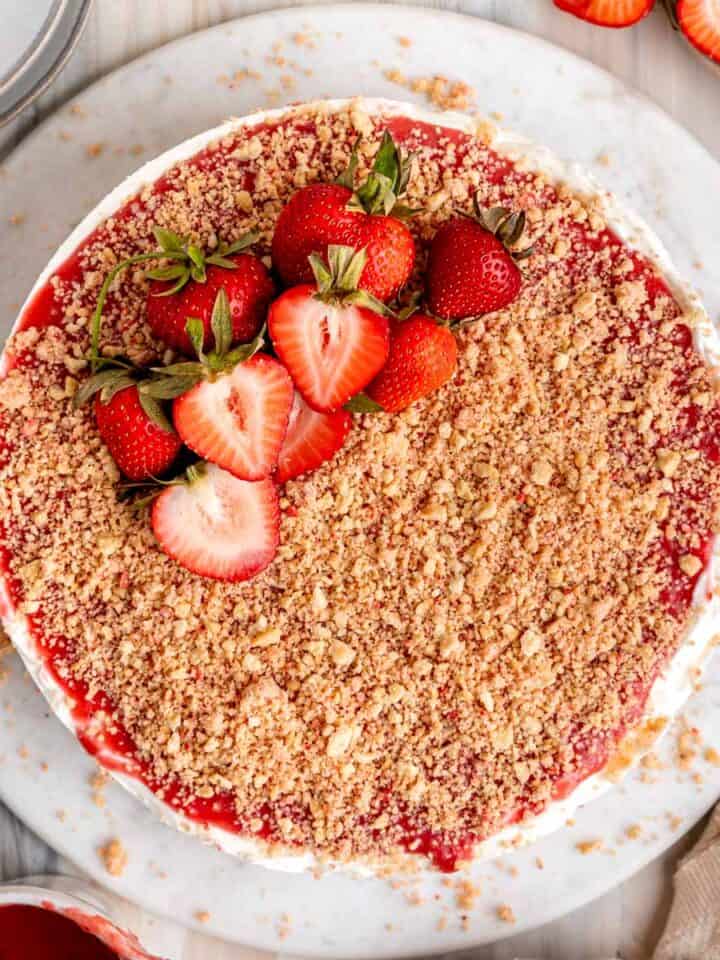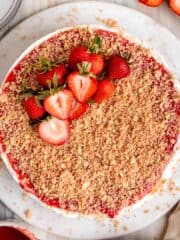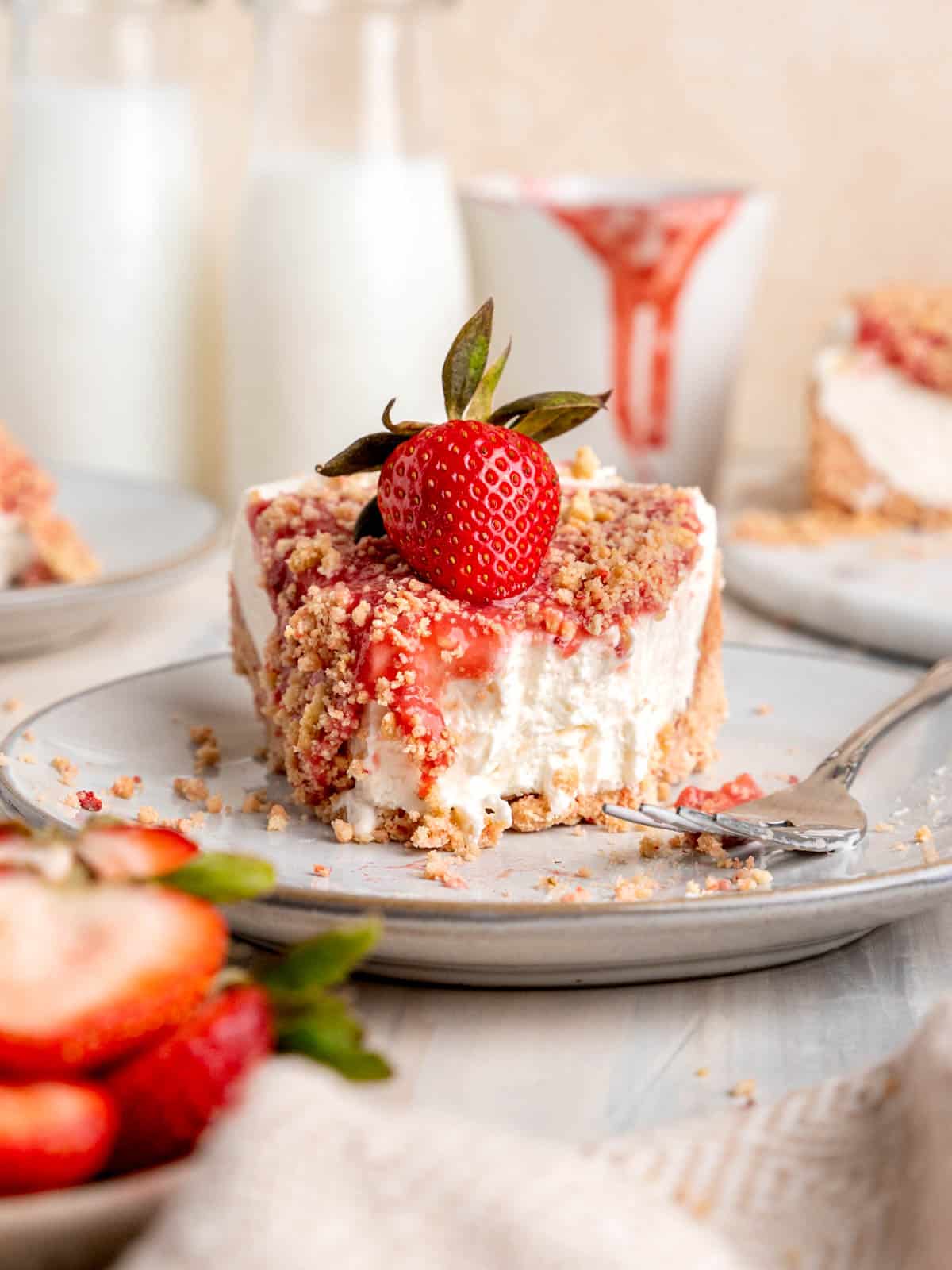 Lotus Biscoff Cheesecake
This cheesecake is extra creamy and delicious with cookie butter in the filling! If you can't get enough of the warm spiced Biscoff cookies (AKA speculoos), this recipe is for you! Don't forget to melt and drizzle extra creamy cookie butter over the top before serving!
Make this recipe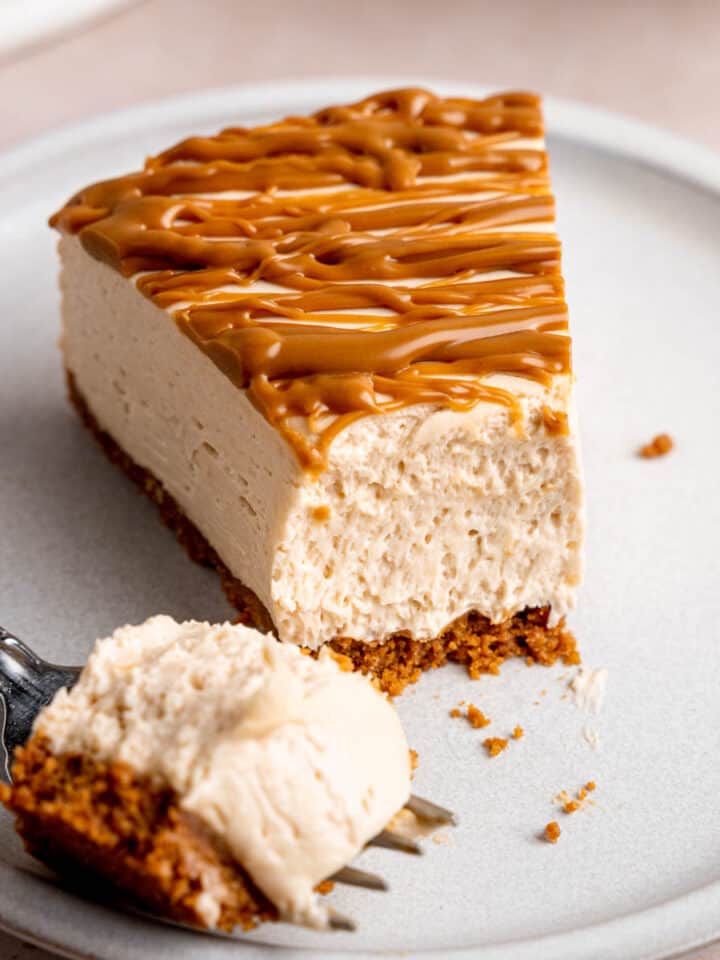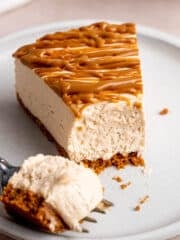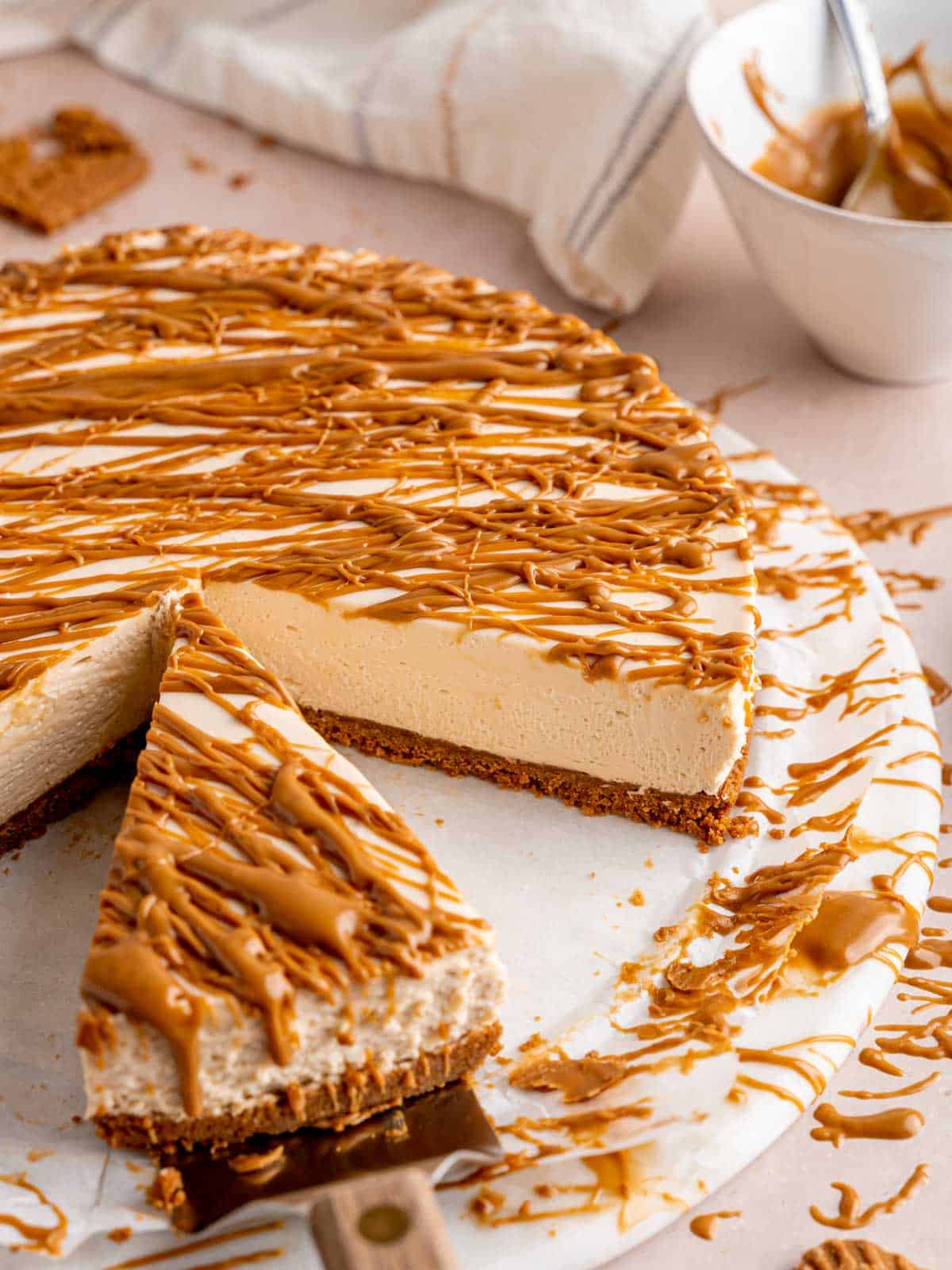 Peppermint Cheesecake
Mint chocolate lovers - this one's for you! Just the right amount of peppermint extract is added to the cream cheese mixture, giving it the best minty flavor! The peppermint filling, chocolate Oreo crust, melted chocolate drizzle, and crushed candy are a dreamy combination! Bring this to your holiday parties and the guests will be begging for more!
Make this recipe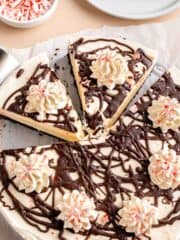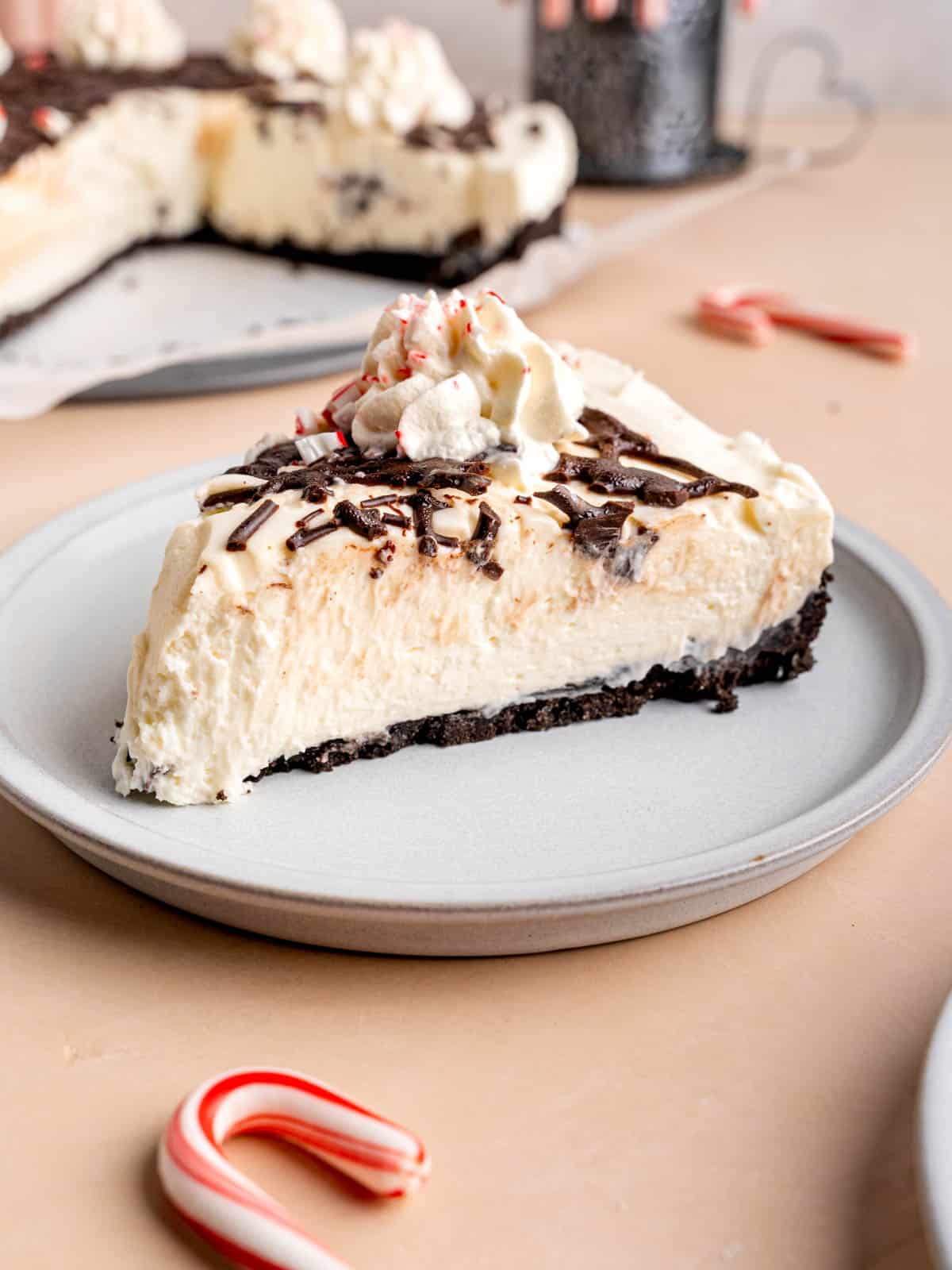 Tim Tam Cheesecake
This no-bake recipe brings me back to Australia, where I stuffed my suitcase full of Tim Tams on my flight home because they are just so good!! Now, I stuffed this cheesecake with them and crushed them up into a Tim Tam crust! You're going to love this cheesecake with chocolate biscuits!
Make this recipe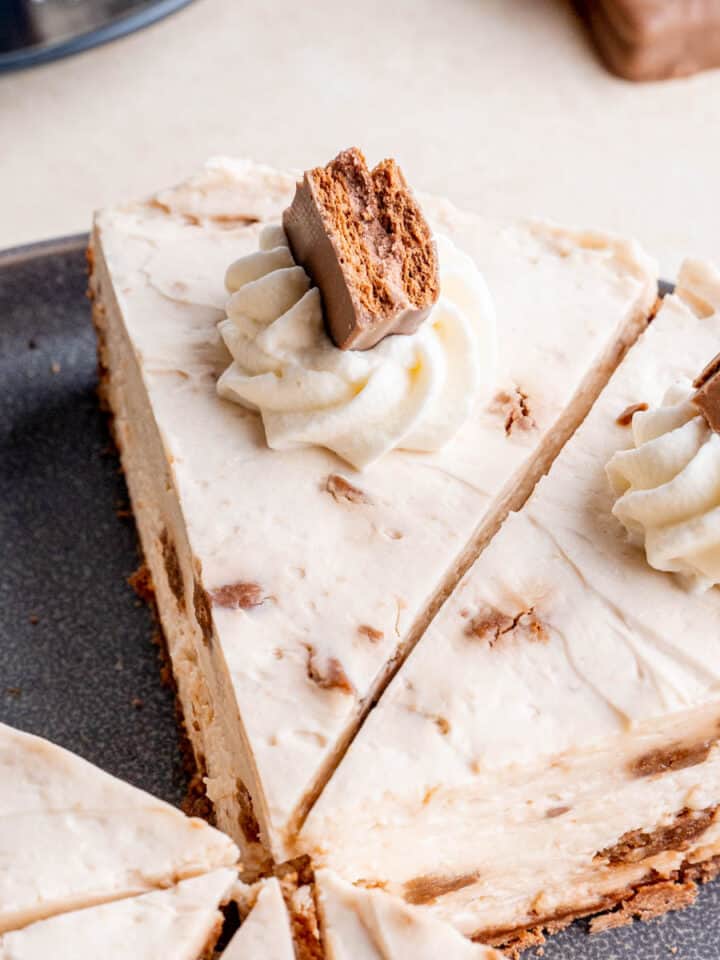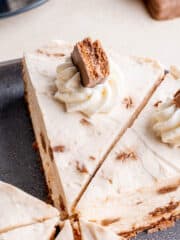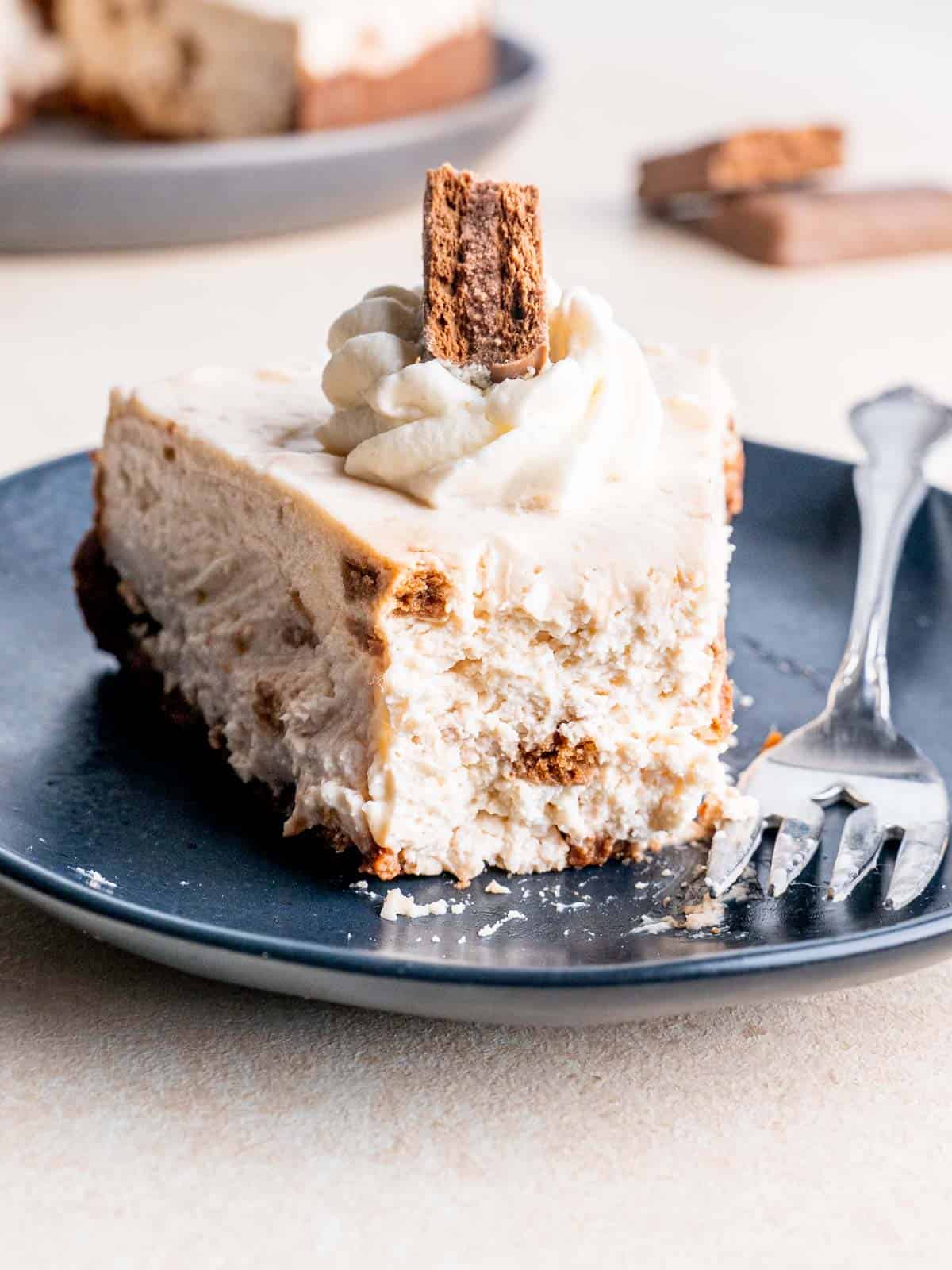 Other Cheesecake Recipes
Last but definitely not least, we've got 3 more simple but decadent treats for you! These cheesecakes will be made in an 8-inch square pan or a pie dish.
Key Lime Cheesecake Bars
Just like a classic key lime pie, these bars have a graham cracker crust and creamy filling made with lime juice and sweetened condensed milk! They're citrusy and refreshing - a must-make during the summertime!
Make this recipe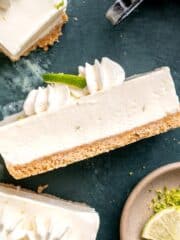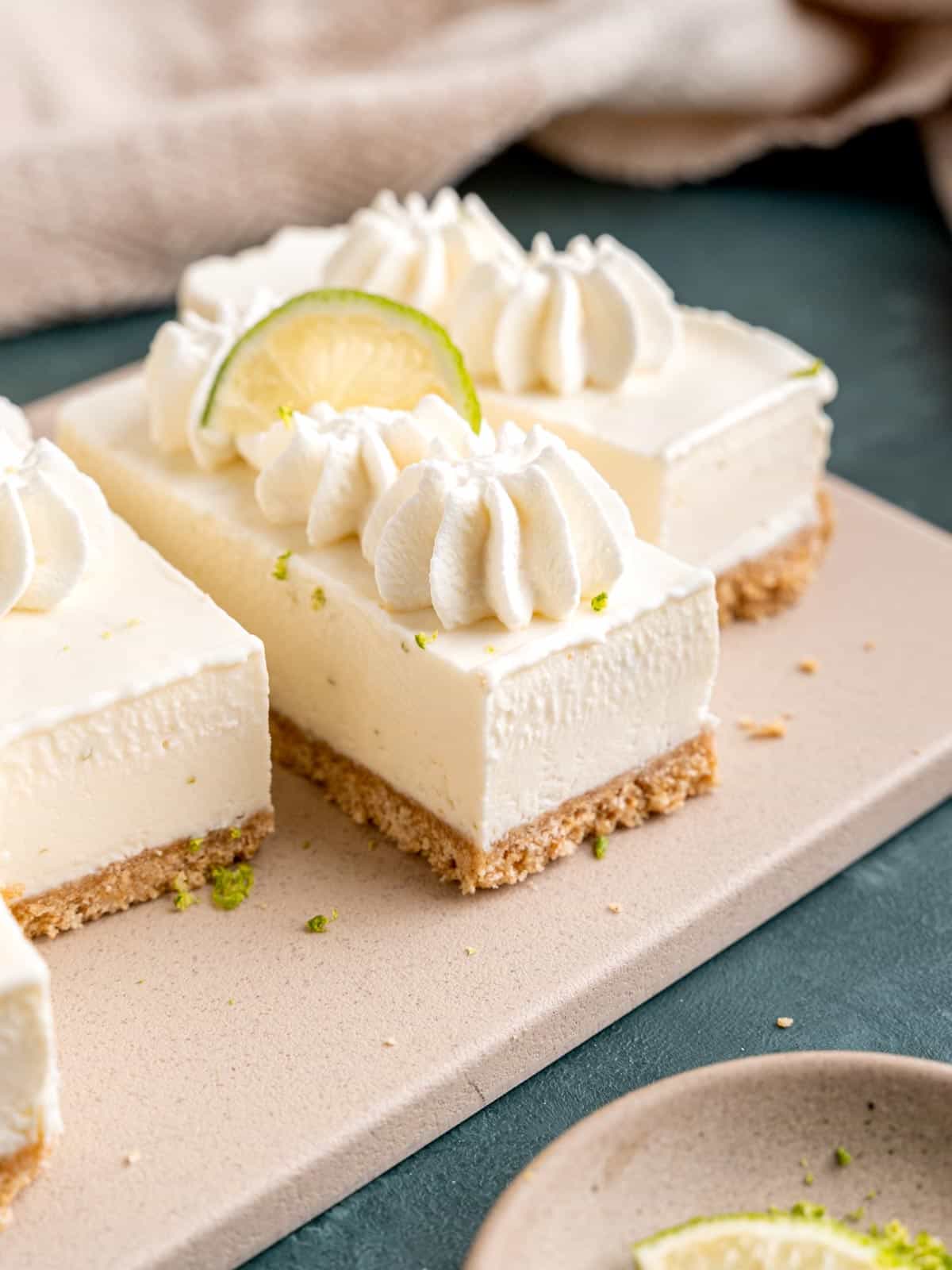 Chocolate Cherry Cheesecake
Chocolate cheesecake is taken to a whole new level with a homemade cherry topping! The sweetened cherries are swirled over a cream cheese mixture made with melted chocolate and whipped cream. Of course we had to double the chocolate by using Oreos for the crust!
Make this recipe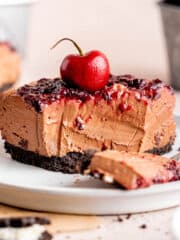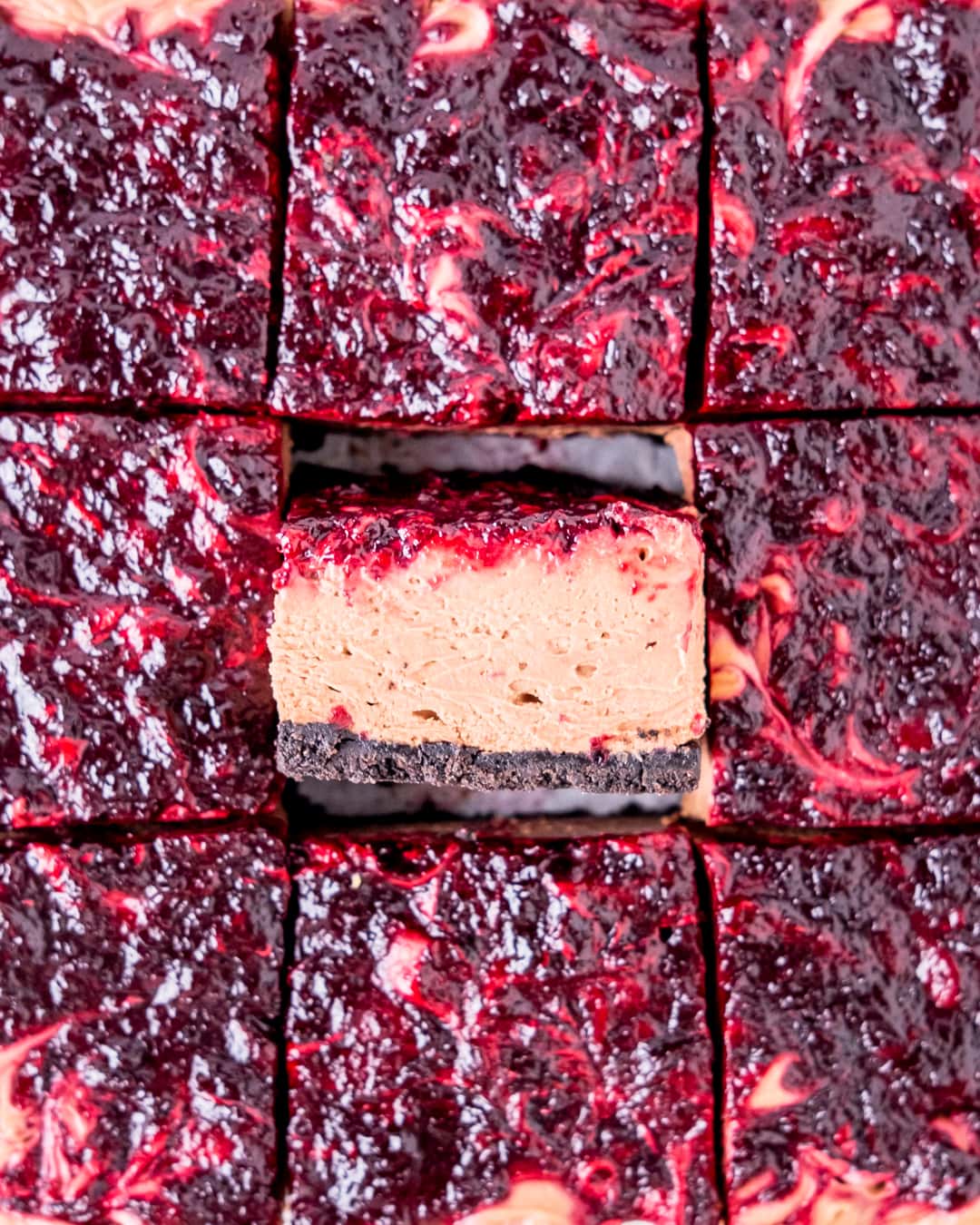 Strawberry Cream Cheese Pie Recipe
This unique pie recipe will let you make the most of summer strawberries! Its layers consist of a salty pretzel crust, no bake cheesecake filling, and homemade strawberry sauce! Add fresh sliced strawberries and whipped cream on top for the most delicious fruity dessert!
Make this recipe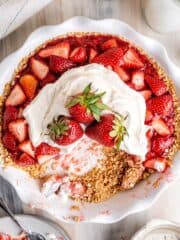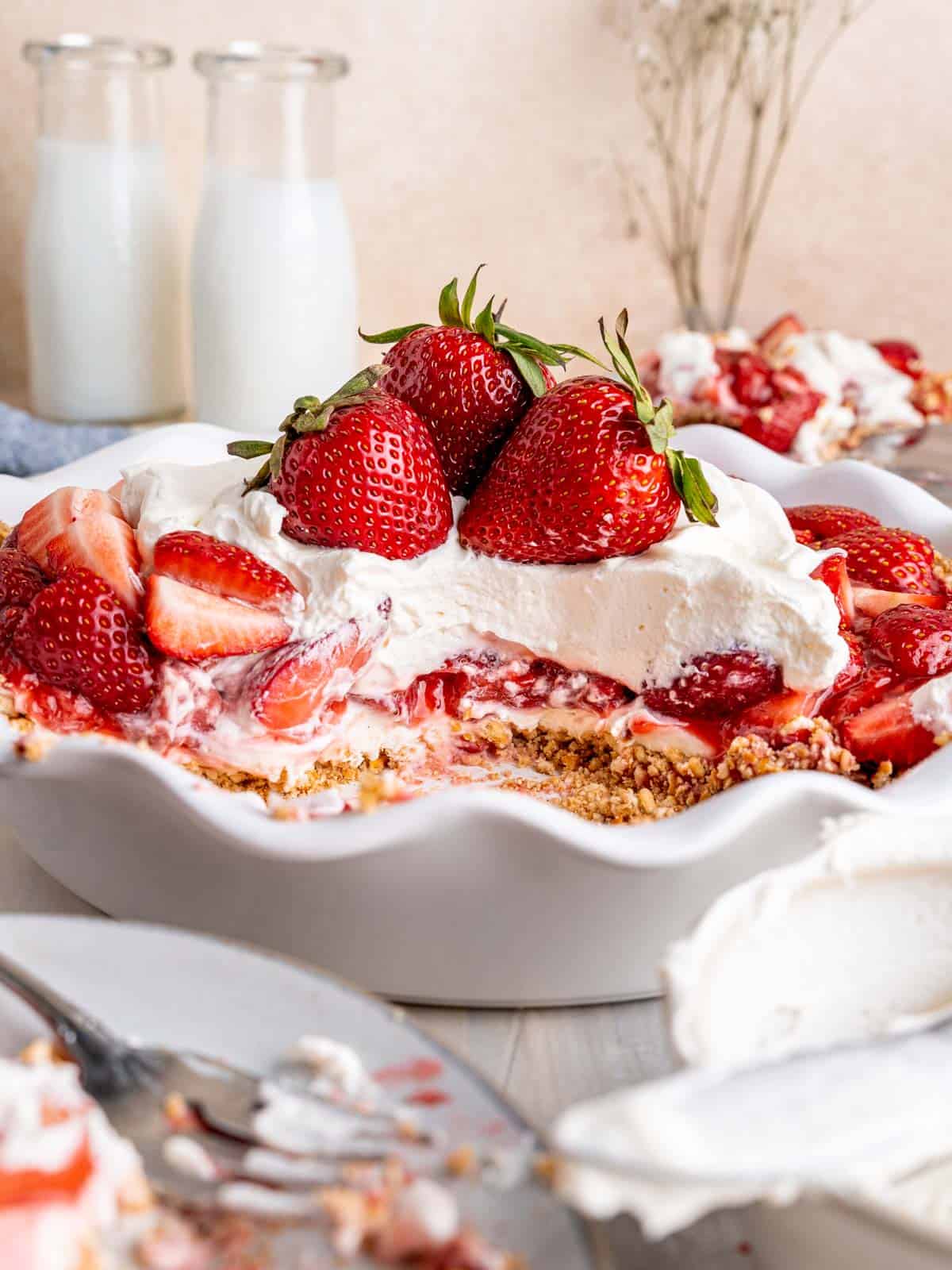 All of these recipes are hassle-free, so whether you're an amateur baker or well-seasoned chef, you'll be able to enjoy these easy no-bake desserts! Feel free to customize them with whatever mix-ins and toppings you like.
No bake cheesecakes are truly one of my favorites. I make one of these recipes for almost every holiday and special occasion! Not to mention, they're essential summer dessert recipes. I hope you'll love them as much as I do!
Did you try any of these recipes? Tag @brokenovenbaking and share it on Instagram, Facebook, and Pinterest!