Two of my favorite treats growing up were banana bread and banana, peanut butter and honey toasted sandwiches! These banana baked donuts are the best of both worlds! The taste of bananas bursts in these baked donuts and the peanut butter and honey glaze makes an even better flavor combination.
Not to mention, they're super easy to make! All you need is a donut pan and some mixing bowls (you don't even need a mixer!) The best part is that unlike a lot of donuts, these don't require any yeast! They're perfect for breakfast, dessert, or a snack at any time of the day!
(This post contains affiliate links, meaning that I could earn from purchases made through them. It doesn't add any extra cost to you, but it does help support this blog!)
Tips & Storage:
These baked donuts are delicious as is, or you can add some mini chocolate chips or chopped walnuts for extra flavor and texture!
If you're going to be saving any of these for later, I recommend leaving them unglazed.
Extra glaze can be stored in the refrigerator for up to 1 week. Give it a quick whisk to smooth it out before using it!
Store unglazed banana donuts in an airtight container at room temperature for up to 3 days, in the refrigerator for up to 1 week, or in the freezer for up to 3 months.
Store glazed banana donuts in an airtight container in the refrigerator for up to 1 week.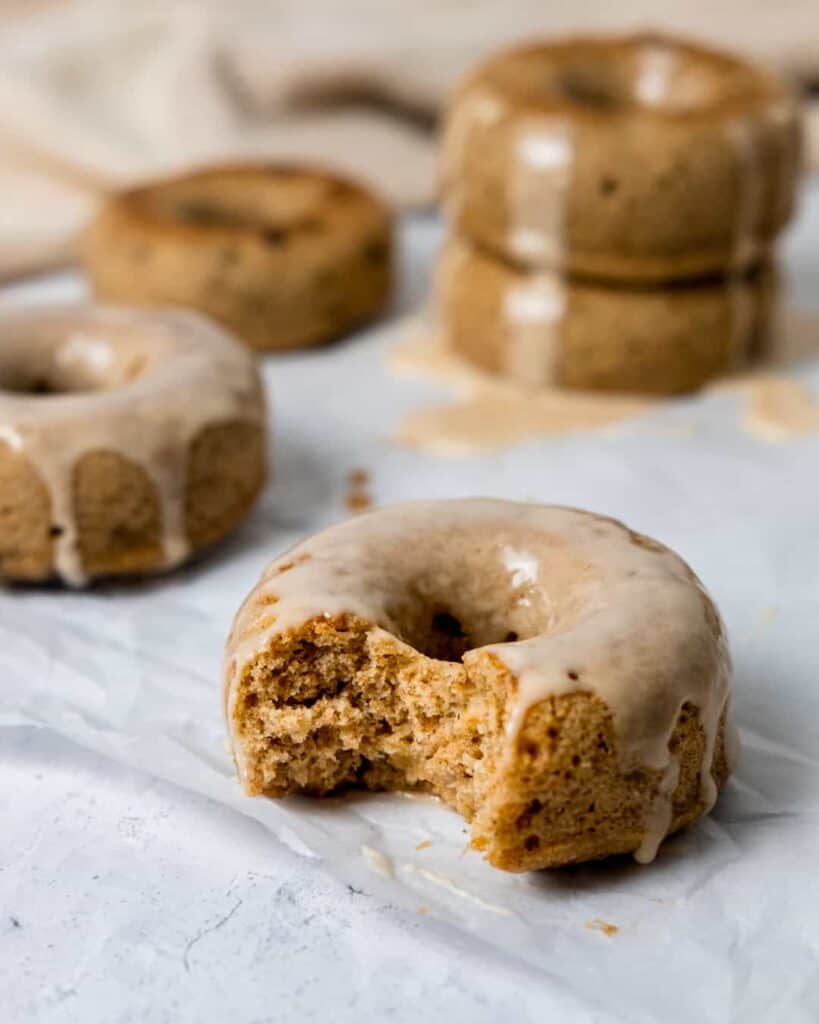 More Recipes You'll Love:
Did you make these banana baked donuts?
Rate & comment below!